Shop For Wine
Buy wine online! select from hundreds of wines you can only find in restaurants. Whether you are searching for a full bodied cabernet sauvignon or a fresh and fun prosecco, WineWire has the wine for you.
Subscribe to our free newsletter for the inside scoop on great wines & upcoming wine events
Subscribe
Can't find the wine you love?
We can find it for you!"
Find My Wine
Featured Products
New @ Winewire
Trending Wine






Burgundy 2018 Starter Kit by Domaine de Bellene From Nicholas Pearce Wines

Wine Type:
Style of Wine:
Various
Country of Origin:
France
Wine Region:
Burgundy
Grape Varietal:
Chardonnay and Pinot Noir
Bottle Format:
750mL
Case Size:
6 bottles

$347.70 Per Case ($57.95/btl)






Tasting Notes

Burgundy is every wine aficionado's dream land. A bucolic succession of rolling hills planted with two of the most delicious and noble grapes, Chardonnay and Pinot Noir; all backed by centuries of history and craftsmanship. We know how hard it can be to get great examples of this heroic viticulture at reasonable prices to be enjoyed unapologetically. And that's why we have curated this Burgundy Starter Kit, a selection of wines crafted by the iconic Nicolas Potel at Domaine de Bellene.

Wines included
2 x Savigny-les-Beaune Blanc 2018 ($49/bottle ~ 92pts Decanter - Best Value 2018 Burgundy)
2 x L'Eclos des Abeilles, Côteaux Bourguignons 2018 ($30/bottle)
2 x Maison Dieu Vieilles Vignes Bourgogne Pinot Noir 2018 ($34/bottle)

Domaine de Bellene was founded in 2005 by Nicolas Potel after the purchase of various old vines in some of the best plots of Burgundy. Nicolas Potel is an iconic producer in Burgundy, who grew up in a family dedicated entirely to wine in Volnay's Domaine de la Pousse d'Or.

Domaine de Bellene produces their wines following organic farming methods and they have always sought to cultivate their vines in the respect of the soil. They aim to yield very healthy grapes of the highest quality in terms of phenology and they want their wines to express the terroir from which they come. At Domaine de Bellene, they truly act on behalf of the environment, with a strong focus on the preservation of nature and terroir.

*This product is part of a special LCBO Offer. It will take approximately 3-4 weeks to be delivered*




Critical Praise



Comments
You may also like...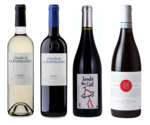 Various, 750mL, 12 bottles per case
2018 Tombe du Ciel, Nicolas Lebrun. Gaillac, France Crushed berries and forest floor fill the glass while juicy fruit and savoury spices snap happily on the...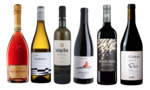 Spain, 750mL, 6 bottles per case
If you can't travel to Spain this summer, we're offering a taste of Spain to you. This mixed case of six wines (one sparkling, two white wines, and three...


Priorat, Catalonia, Spain, 750mL, 6 bottles per case
The Cartoixa de Montsalvat winery is known for high quality, rich, and elegant Priorat wines made from organically-grown, old-vine Garnacha (Grenache) and Ca...