Shop For Wine
Buy wine online! select from hundreds of wines you can only find in restaurants. Whether you are searching for a full bodied cabernet sauvignon or a fresh and fun prosecco, WineWire has the wine for you.
Subscribe to our free newsletter for the inside scoop on great wines & upcoming wine events
Subscribe
Can't find the wine you love?
We can find it for you!"
Find My Wine
Featured Products
New @ Winewire
Trending Wine






Venetian Mix case Vigna Lisa 2020

Wine Type:
Style of Wine:
Various
Country of Origin:
Italy
Wine Region:
Veneto
Grape Varietal:
Cabernet Sauvignon and Pinot Grigio
Bottle Format:
750mL
Case Size:
12 bottles

$227.88 Per Case ($18.99/btl)



Add to Cart


Tasting Notes

This mix case contains 6 bottles of Vigna Lisa 2020 Veneto IGT Pinot Grigio and 6 bottles of 2020 Vigna Lisa Veneto IGT Cabernet Sauvignon. The Pinot Grigio is fragrant, harmonious, and floral, with a soft, fresh flavor. The Cabernet Sauvignon has aromas that are very pleasing and often intense, with marasca cherry and raspberry perfumes. The colour is a deep ruby red, sometimes with purple highlights. When tasting the wine you will find it dry, with excellent structure and balance. The tannins are noticeable on the palate but become softer and more elegant over time. This case is perfect for entertaining and the wines pair well with many different kinds of cheeses, salads, and meats! Enjoy!




Critical Praise



Comments
You may also like...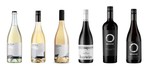 Okanagan Valley, British Columbia, Canada, 750mL, 6 bottles per case
This mixed case contains one bottle of each wine: Free Form Blanc de Noir 2017. This new traditional method fizz comes from their pioneering Garnet Val...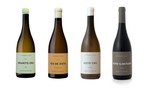 Portugal, 750mL, 6 bottles per case
This mixed case contains the following wines: 1x Granito Cru Branco 2018, Dão. This is the first vintage of Granito Cru from Dão, and the 35+ year old ...


Napa Valley, California, USA, 750mL, 6 bottles per case
This classic mix case 3.0 contains 2 bottles of each 2017 J. McClelland Cellars Napa Cabernet Sauvignon, 2017 J. McClelland Cellars Napa Valley Chardonnay, a...