Shop For Wine
Buy wine online! select from hundreds of wines you can only find in restaurants. Whether you are searching for a full bodied cabernet sauvignon or a fresh and fun prosecco, WineWire has the wine for you.
Subscribe to our free newsletter for the inside scoop on great wines & upcoming wine events
Subscribe
Can't find the wine you love?
We can find it for you!"
Find My Wine
Featured Products
New @ Winewire
Trending Wine






Galicia Wines of Galica mixed case

Wine Type:
Style of Wine:
Various
Country of Origin:
Spain
Wine Region:
Galicia
Grape Varietal:
Albariño, Godello, and Mencia
Bottle Format:
750mL
Case Size:
6 bottles

$171.00 Per Case ($28.50/btl)



Add to Cart


Tasting Notes

Welcome to Galicia, one of Spain's most economically vital regions, fishing, wine, and food take center stage. Here, there's little doubt that you're in a different kind of Spain, one that's lush and green. Old-timers speak a dialect called Gallego, and ­seafood, not meat, bolsters the local diet. Wine production in Galicia dates back nearly 2,000 years to the time of Roman occupation. ­Although the details of those wines are lost to time. This mix pack will focus on two sub-regions (Rias Baixas) & (Monterrei) and 3 grape varieties (Albarino) (Godello) & (Mencia) expressing the true nature of Galician wines and there terroir.

Albarino de Fefinanes 2017 (2 Btl)
This is the flagship of Palacio de Fefiñanes, first produced in 1928. The grapes are from Cambados, and the wine spends six months in stainless-steel tanks until it's bottled. A classic albariño from Rías Baixas, this is a lovely mix of peach flavors, scents of flowers and herbs and a mineral background. It is soft, round, juicy and rich in its lime-scented acidity. Stunning! 93 Points - Wine & Spirits, 91 Points - Wine Enthusiast, 90 Points - Robert Parker

Benito Santos Godello 2017 (2 Btl)
The vines are over 25 years old hand harvested and fermented in stainless steel. The wine is then aged on fine lees for 3 months. Explosive nose full of white flowers & tropical fruit, with a bit of honey and a grassy herbacious undertone. The palate is fruity and fresh with a good mouth presence from the ageing on lees. Fresh mineral with a lovely dry finish. Punching above its weight class you will want to open that second bottle

Benito Santos Mencia 2017 (2 Btl)
From vineyards situated in the DO of Monterrei comes this light, fruity and aromatic wine. The fruit comes from 27+ year-old vines growing on granite/slate soils. The grapes are hand-harvested. Fermentation in stainless steel. Benito Santos Mencía is a smooth, balanced and tasty wine. It stands out for its aromas of wild berries. It is one of the most elegant Mencías in the area.




Critical Praise




90

/100

RP

93

/100

W&S

91

/100

WE
Comments
You may also like...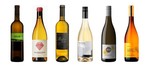 Various, 750mL, 6 bottles per case
Each case contains one bottle of the following wines: Aphros Phaunus Amphora Loureiro 2019, Sub-Região do Lima, Vinho Verde, Portugal. $39.95 Hard to be...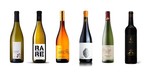 Various, 750mL, 12 bottles per case
Each case contains two bottles of the following wines: Whites: Blanville Vermentino IGP Pays d'Oc 2019, Languedoc, France. Château Haut-Blanville i...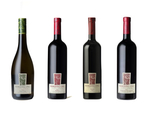 Okanagan Valley, British Columbia, Canada, 750mL, 12 bottles per case
Each Burrowing Owl mixed case contains three bottles of the following wines: White: Pinot Gris 2019, BC VQA Okanagan Valley From Burrowing Owl estat...