Shop For Wine
Buy wine online! select from hundreds of wines you can only find in restaurants. Whether you are searching for a full bodied cabernet sauvignon or a fresh and fun prosecco, WineWire has the wine for you.
Subscribe to our free newsletter for the inside scoop on great wines & upcoming wine events
Subscribe
Can't find the wine you love?
We can find it for you!"
Find My Wine
Featured Products
New @ Winewire
Trending Wine






Le Sommelier Mixed Case: Clos Lentiscus

Wine Type:
Style of Wine:
Various
Country of Origin:
Spain
Wine Region:
Penedès
Grape Varietal:
Carignan, Sumoll, Various, and Xarel·lo
Bottle Format:
750mL
Case Size:
6 bottles

$345.84 Per Case ($57.64/btl)



Add to Cart


Tasting Notes

This mixed case features two bottles of three amazing wines from producer Clos Lentiscus, located in Penedès, Spain. All wines are organic, biodynamic, natural, and vegan.

Perill Blanc Amphora 2018

This is 1938-planted Xarello from El Buschet vineyard, in the mineral-laden Garraf Mountains sub zone. After picking and leaving with stems on skins for 15 days, this spends 6 months in amphora before a light filtration and bottling. Pouring a shining yellow gold with a very light haze, this streams tight apricot, pear skin, crab apple, young mirabelle plum, and rambutan along a slight palate, rinsed with bergamot astringency, and grippy from time in amphora. Acidity is stencilled and brisk. Very natural, clean, and unique.

Perill Negre Sumoll 2012

Give this wine, from 1939-planted Sumoll vines, time to breathe upon opening. This was native fermented and aged in both large old amphora and foudre, and saw no sulphur. Rustic, wild, soft and subtle, with long, supple tannins supporting dark raspberries, wild cherries, bayberries, thyme and clay. The medium palate is textural and haunting.

Perill Negre Carinyena 2016

From old Carignan vines planted by Manel's grandfather in the 1930s, this spent 25 days on skins in a mix of barrel, amphora, and foudre while fermenting native, prior to resting 18-24 months in the same vessels prior to bottling, without sulphur. Pale in hue, this carries ripe summer strawberries, downy plum, worn leather, and is kissed with waves of balsamic. Tannins are long and fine, housing this textural wine to a lingering finish.

Estimated time of delivery is 3-10 business days




Critical Praise

In 2001, Manel and his brother Joan returned to their family's 14th century estate Can Ramon after the death of their father. Conventionally farming the land, their father sold the fruit instead of commercially selling wine. In the 19th and 20th centuries, Can Ramon had a successful history of selling wine to France and the American colonies (factors such as the Spanish Civil War, phylloxera and industrialization ultimately lead to its decline). Clos Lentiscus was created to recover the brilliance the estate once enjoyed and to continue the work of past generations.

The estate is located at 740 feet in the small town of Sant Pere de Ribes near Sitges. To the northeast is the rugged land of the Garraf Mountains and to the south is the Mediterranean Sea. The property sits on a calcareous mass, with shallow soils containing marine fossils. The coastal climate and special soil contribute a unique mineral character.

Organic (certified by CCPAE) and biodynamic farming methods have transformed the property into a living, breathing ecosystem. These methods are used to encourage a healthy estate with energy and soul, and thus wine with energy and soul. No pesticides or herbicides are used. The phases of the moon dictate planting, pruning, harvesting and bottling. Bee hives help pollination. Sheep fertilize the soil and graze the property to naturally control weeds. Plowing occurs with Ringo, the horse.

The work in the cellar reflects the land; Manel interferes as little as possible. Primary and secondary fermentation occur with native yeast. Ambient yeast harvested from the wine tanks and honey harvested from their bees are used to spark the second fermentation in bottle. No other additions or enzymes are used. Manel stopped using sulphites when his wife got diagnosed with stomach cancer. While as natural as it gets, there is no funk. Elegance, purity and crisp minerality define Clos Lentiscus.



Comments
You may also like...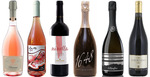 Italy, 750mL, 6 bottles per case
One bottle each of six wines from our "Italian Sweethearts" themed collection. Perfect for celebrating Valentine's Day! PIANDACCOLI "BACIAMI" SPARKLING RO...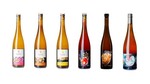 Alsace AOC, Alsace, France, 750mL, 6 bottles per case
Each case contains one bottle of the following wines: La Vigne en Rose 2018. This off-dry blend of Gewürztraminer and Riesling comes from 40 year old vin...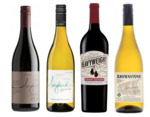 Various, 750mL, 12 bottles per case
A mixed red and white case highlighting the top varietals from both New Zealand and California. Longbend Pinot Noir 2017 (NZ) A lovely vibrant coloured...