Shop For Wine
Buy wine online! select from hundreds of wines you can only find in restaurants. Whether you are searching for a full bodied cabernet sauvignon or a fresh and fun prosecco, WineWire has the wine for you.






California Best Values MIXED case-90 points+ From Wilson Wines

Wine Type:
Style of Wine:
Various
Country of Origin:
USA
Wine Region:
California
Grape Varietal:
Chardonnay, Cabernet Sauvignon, Pinot Noir, and Zinfandel
Bottle Format:
750mL
Case Size:
12 bottles

$353.40 Per Case ($29.45/btl)



Add to Cart


Tasting Notes

Check out our California BEST VALUES Mixed Case- All wines have 90 points or higher!

OAK FARM CHARDONNAY 2019
Fresh, medium bodied white wine with notes of pineapple and green apple fruit. Pleasantly creamy, with hints of butter, with a silky mouthfeel. It has flavors of lemon grass, hazelnut and vanilla that carry the complex finish

COLLIER CREEK CHARDONNAY 2017
Classic Chardonnay from the Lodi region in California. Plenty of orchard fruits including yellow apple and bosc pear. The wine is rounded out with a tiny bit oak to give it the right amount of richness

Tievoli (I LOVE IT) CABERNET, Lodi
Deep garnet in color and composed of complex aromas of black currant, cedar, and vanilla. The wine is full-bodied with echoing aromas on the palate, and the finish is abundant in textured tannins, yet smooth and velvety.

OAK FARM ZINFANDEL 2017, Lodi
Often described at the "Zinfandel Capital of the World" as it produces an estimated forty percent of California's premium Zinfandel. Bold in colour this Lodi Zinfandel has aromas of earthy eucalyptus and cedar. It has an elegant mouthfeel with flavors of dark fruit ending with a bright, rich, and structured.

Collier CABERNET 2018
Very Rick and ripe, this lip-smacking wine has abundant grapey jammy blackberry like aromas and a broad mouth filling texture. It's well back by moderate tannins to balance out all that fruit.

DXM NAPA PINOT NOIR, 2016
This is a decent value in California pinot, with more complexity and depth than expected at the price. So many are overtly fruity and almost sweet. This strikes a leaner, drier and more savoury pose with cherry/strawberry fruit nicely meshed with earthy and herbal notes. It is mid-weight, balanced with fine tannin. Very good length.




Critical Praise

California is having a major revival, now producing some of the finest examples of Chardonnay, Cabernet & Pinot Noir-- hands down. We've been busy exploring its potential through its top talents, gaining access to small production wineries, and bringing their wines to Ontario for the very first time. Here we put a selection of some of our best values!

All Wines scored 90 points or higher by leading wine critics.

Ships in 12 pack: 2 bottles of each wine below:

Oak Farm Chardonnay, California –2019-- 95 San Francisco Wine Competition

Collier Creek Chardonnay, California 2018- 90 points San Francisco Wine Competition

Tievoli (I LOVE IT) Cabernet, 2017, Lodi California- 92 Somm Selections

Collier Cabernet.2018, California-95 points by California Wine Fair

Oak Farm Zinfandel, 2017 Lodi, California-92 points Wine Enthusiast, BEST BUY

DXM Napa Pinot Noir 2016, California -90 points Decanter



Comments
You may also like...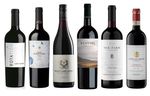 Various, 750mL, 12 bottles per case
ENJOY for delicious FALL SIPPING! Mixed Reds- 2 bottles of each RED Il MAGGIO CHIANTI CLASSICO DOCG, TUSCANY,ITALY 2014 A terrific value from Castellin...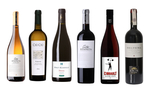 Various, 750mL, 12 bottles per case
Each case contains two bottles of the following wines: White: FitaPreta White Vinho Alentejano 2019, Alentejo, Portugal This blend of Roupeiro, Rab...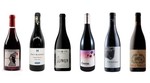 Various, 750mL, 12 bottles per case
Each case contains two bottles of the following wines: La Soeur Cadette Juliénas 2018, Beaujolais, France Valentin Montenay wanted to highlight the les...
Featured on WineWire TV