Shop For Wine
Buy wine online! select from hundreds of wines you can only find in restaurants. Whether you are searching for a full bodied cabernet sauvignon or a fresh and fun prosecco, WineWire has the wine for you.
Subscribe to our free newsletter for the inside scoop on great wines & upcoming wine events
Subscribe
Can't find the wine you love?
We can find it for you!"
Find My Wine
Featured Products
New @ Winewire
Trending Wine






Le Sommelier Mixed Case: Burrowing Owl

Wine Type:
Style of Wine:
Various
Country of Origin:
Canada
Wine Region:
British Columbia
Appellation:
Okanagan Valley
Grape Varietal:
Pinot Gris, Malbec, Merlot, and Cabernet Sauvignon
Bottle Format:
750mL
Case Size:
12 bottles

$550.32 Per Case ($45.86/btl)



Add to Cart


Tasting Notes

Each Burrowing Owl mixed case contains three bottles of the following wines:

White:

Pinot Gris 2019, BC VQA Okanagan Valley

From Burrowing Owl estate vineyards in Osoyoos and Oliver, this was whole cluster pressed and fermented in stainless, where it remained on lees until the following spring. Full and creamy, the expansive and weighted palate carries ripe pear, yellow apple, white florals, and ample spice. This full-bodied white is best suited to rich, creamy dishes.

Red:

Malbec 2016, BC VQA Okanagan Valley

Malbec is a rarity in the Okanagan Valley, but where it does rise up, it usually does so expertly. Case in point is this estate BOV Malbec, with fruit from Oliver and Osoyoos. After starting ferment in stainless, this moved into barrel (90% French, 10% American, 53% new) for MLF and aging, over a period of 18 months. Blueberry, dark cherry, and walnut are wrapped around a plump core, wrapped with long and lightly sticky tannins. The wood and tannins are very well integrated into the fruit at this point, taking this to a lingering spiced sage finish.

Merlot 2017, BC VQA Okanagan Valley

From estate vineyards in Osoyoos and Oliver, this fermented in stainless for a couple of weeks before moving to barrels for MLF and 18 months aging. Soft black plum floods this juicy and darkly fruited wine, with blackberries, and wild blueberries enveloped by plump, plush tannins. Good length and depth; drinking well now. Enveloping, like a hug, like Merlot should be.

Cabernet Sauvignon 2017, BC VQA Okanagan Valley

From estate vineyards in Oliver and Osoyoos, this structural red was built through 18 months in oak. Cedar, dark cherry, wild cassis and dark cherry fill this muscular red, scented with graphite and pencil lead, and shaped by long, fine, but youthfully raging tannins. Quite warm on the Okanagan scrub finish, though along with the tannins, this will mellow with a couple of years in your cellar. Drinking beautifully now with a decant, partnered with grilled meats or root veg.




Critical Praise

Intense summer heat. Cool lakes. And extraordinary views. The Okanagan Valley stretches North to South over 250 km, across distinct sub-regions, each with different soil and climate. Burrowing Owl Vineyard is one of BC's original 'cult' wineries, founded in the early 1990's. Their estate vineyards are located in the southern Okanagan Valley, which is the northern tip of the Sonoran Desert system. The location, on a southwest-tilting, sandy plateau near the north end of Osoyoos Lake, is one of the most highly regarded grape growing locations in the Okanagan Valley.

Estimated delivery time is 3-10 business days.



Comments
You may also like...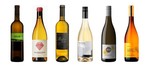 Various, 750mL, 6 bottles per case
Each case contains one bottle of the following wines: Aphros Phaunus Amphora Loureiro 2019, Sub-Região do Lima, Vinho Verde, Portugal. $39.95 Hard to be...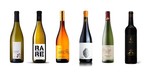 Various, 750mL, 12 bottles per case
Each case contains two bottles of the following wines: Whites: Blanville Vermentino IGP Pays d'Oc 2019, Languedoc, France. Château Haut-Blanville i...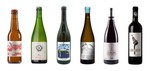 Various, 750mL, 6 bottles per case
Each case contains one bottle of the following wines: Whites: Suertes del Marqués Trenzado DO Valle de la Oratova 2019, Tenerife, Canary Islands, Spa...