Shop For Wine
Buy wine online! select from hundreds of wines you can only find in restaurants. Whether you are searching for a full bodied cabernet sauvignon or a fresh and fun prosecco, WineWire has the wine for you.






Le Sommelier Mixed Case: Okanagan Crush Pad

Wine Type:
Style of Wine:
Various
Country of Origin:
Canada
Wine Region:
British Columbia
Appellation:
Okanagan Valley
Grape Varietal:
Syrah, Pinot Noir, Sauvignon Blanc, Cabernet Sauvignon, and Various
Bottle Format:
750mL
Case Size:
6 bottles

$311.94 Per Case ($51.99/btl)



Add to Cart


Tasting Notes

This mixed case contains one bottle of each wine:

Free Form Blanc de Noir 2017.

This new traditional method fizz comes from their pioneering Garnet Valley Ranch estate vineyard. These young organic Pinot Noir grapes were whole bunch pressed and native fermented in concrete, before heading to bottle in January 2018 where it rested on lees for 20 months. It was disgorged with zero dosage. The wine is as uncompromising as its naturalist approach, with negligible fruit save for some subtle pear skin and tight, racy green apple. More prevalent is the broken stones, ample earthy yeast, aged parmesan, and subtle note of herbal grasses skipping along the taut palate.

Free Form Sauvignon Blanc 2018.

This Sauvignon Blanc comes from Summerland's Waters & Banks Vineyard, and its granite / limestone slopes. This was native fermented in stainless and amphora, where it aged on skins for 9 months, whole bunch. After pressing, it rested for an additional 2 months prior to bottling unfiltered. This is not your typical Sauvignon Blanc, and that's the exact point. The time on skins gives it a textural, grippy dimension, with apricot skin, bergamot, guava, white grapefruit peel ruling the tight, taut, herbal frame. The finish snaps with citrus and desert sage, lingering after the slender orange wine is long gone. Very well handled.

Free Form Vin Gris 2018.

This Vin Gris is 40 year old vines Pinot Noir from Summerland's Heckmann Family Vineyard, managed by Summerhill. Whole bunch pressed, this was native fermented in concrete, where it underwent full MLF and rested for six months on lees before being bottled unfiltered with a wee amount of SO2. Super textural, very long in the mouth, finishing with quince and a caramelized and salted orange note on the finish. Super juicy, bright, textural and long, this is a gem.

Haywire Pinot Noir 2018.

From Haywire's higher altitude Secrest Mountain Vineyard, and its gravel / sandy / limestone laced soils, this organically farmed Pinot Noir, planted in 2000, was native fermented in concrete, and bottled unfined. Softer and friendly up front, this is laced with a fine tautness that holds in wild raspberry, dried sage, baked cherry, and lightly grippy, concrete-clad tannins, finishing with a distinct stony note. Easy to like.

Narrative Non-Fiction Red 2017.

Cabernet Sauvignon (2/3) and Cabernet Franc from a certified organic vineyard in Osoyoos make up this textural big red, one that comes by its firm, amply grippy frame from fermenting and aging in concrete for eight months. Thorny black fruit, espresso, medicinal cherry, crushed stones and cracked peppercorns is kept fresh with acidity, and that aforementioned grippy texture keeps it feel fresh and from being weighty on the 13%, medium bodied palate. Savoury and unapologetically so, this is killer good with grilled sausages.

Narrative Syrah/Viognier 2018.

Okanagan Crush Pad's Narrative line is all about freshness, purity of fruit, and in the end, being seriously crushable. The blend in 2018 is Syrah and Viognier from two Osoyoos vineyards, some of which were cofermented in clay amphora and left on skins for nine months. The result is heightened aromatics and silky textures. On the palate, the wine is juicy, spicy, and alive with the hint of the good side of naturality. Drink or hold through the next three to five years.




Critical Praise

Okanagan Crush Pad opened in 2011 to provide a home-base for Christine Coletta and Steve Lornie's original wine label Haywire and to serve as a custom crush facility. Today the winery makes its own wines exclusively under the labels Haywire, Narrative, and Free Form. Free Form, their natural line, uses labels made of stone paper: ground stones are turned into a fine powder, which is then rolled to thinness. The process uses no water and no paper.

Haywire offers pure, lively, wines that reflect the unique cool climate terroir of Canada's Okanagan Valley. With home vineyard Switchback and sister properties Garnet Valley Ranch and Secrest Mountain now organic certified, Haywire is internationally recognized as making some of the most game-changing wines from the region.

Over the years winemaker Matt Dumayne has worked with consultants Alberto Antonini and Pedro Parra along with David Scholefield to define a house style for Haywire.



Comments
You may also like...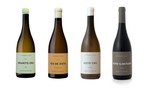 Portugal, 750mL, 6 bottles per case
This mixed case contains the following wines: 1x Granito Cru Branco 2018, Dão. This is the first vintage of Granito Cru from Dão, and the 35+ year old ...


Veneto, Italy, 750mL, 12 bottles per case
This mix case contains 6 bottles of Vigna Lisa 2020 Veneto IGT Pinot Grigio and 6 bottles of 2020 Vigna Lisa Veneto IGT Cabernet Sauvignon. The Pinot Grigio ...


Napa Valley, California, USA, 750mL, 6 bottles per case
This classic mix case 3.0 contains 2 bottles of each 2017 J. McClelland Cellars Napa Cabernet Sauvignon, 2017 J. McClelland Cellars Napa Valley Chardonnay, a...