Shop For Wine
Buy wine online! select from hundreds of wines you can only find in restaurants. Whether you are searching for a full bodied cabernet sauvignon or a fresh and fun prosecco, WineWire has the wine for you.
Subscribe to our free newsletter for the inside scoop on great wines & upcoming wine events
Subscribe
Can't find the wine you love?
We can find it for you!"
Find My Wine
Featured Products
New @ Winewire
Trending Wine






Le Sommelier mixed case: British Columbia

Wine Type:
Style of Wine:
Various
Country of Origin:
Canada
Wine Region:
British Columbia
Grape Varietal:
Various
Bottle Format:
750mL
Case Size:
12 bottles

$550.92 Per Case ($45.91/btl)



Add to Cart


Tasting Notes

Each mixed case included two bottles of each of the following wines:

White:

Burrowing Owl Chardonnay 2017

"This is a supple, soft, richly flavoured chardonnay with plenty of creamy-leesy flavour, though less obvious oak influence than previous vintages - a positive evolution that allows the attractive, ripe fruit flavours to billow out. Solid and satisfying." - 89 points John Szabo, Wine Align

Rosé:

Free Form Vin Gris 2017

"Alluring quince florals, elderflower, pear skin, orange rind, light salts, all rifled with the concrete texture that Haywire has become known for. The palate is greyhound sleek though plumped with the MLF, achieving an alluring edgy balance that draws you back glass after glass. An exciting new project and worthy focus." - 91 points Treve Ring, Gismondi on Wine

Red:

Haywire Waters & Banks Pinot Noir 2015

"Strawberry liquorice, dusky raspberry, sapid cherry veined with fine acidity and finishing with a earthy, woodsy, smokey kiss. Tannins are nubile, near negligible. The warmth of 2015 is felt here on the mid, though the concrete and swell of acidity help to buoy." - 89 points Treve Ring, Gismondi on Wine

Burrowing Owl Malbec 2016

"Malbec is a rarity in the Okanagan Valley, but where it does rise up, it usually does so expertly...Blueberry, dark cherry, and walnut are wrapped around a plump core, wrapped with long and lightly sticky tannins. The wood and tannins are very well integrated into the fruit at this point, taking this to a lingering spiced sage finish." - 91 points Treve Ring, Gismondi on Wine

Burrowing Owl Merlot 2017

"Merlot has been a strong performer at BOV and remains among its top reds year in and year out. 2017 is fully ripe, if not a touch overripe, reflecting a sunny, warm summer in the south Okanagan. The attack is full-bodied with rich black fruit, a hint of raisins, mocha, and a dusting of Okanagan sagebrush. It is big and powerful, but with enough balance in the finish to keep you coming back to the glass." - 89 points Treve Ring, Gismondi on Wine

Burrowing Owl Cabernet Sauvignon 2017

"Lush but not over-the-top, this rather refreshing southern Okanagan cabernet delivers a fine tannic structure, an abundance of red and black fruit and a juicy core - evidence of a carefully timed harvest. Rather complex with a modicum of bottle aged character beginning to show. Lively and enjoyable now." - 91 points Sara a'Amato, WineAlign.com




Critical Praise

Intense summer heat. Cool lakes. And extraordinary views. The Okanagan Valley stretches North to South over 250 km, across distinct sub-regions, each with different soil and climate. Located in south central British Columbia, a four-hour drive from Vancouver, the Okanagan Valley is the oldest and largest wine-producing region in the province.

In this inaugural Mixed Case Okanagan Valley, we're proud to share wines from Okanagan Crush Pad's Free Form, and Haywire lines, as well as from Burrowing Owl Estate Winery.

Estimated time of delivery is 3-10 business days.



Comments
You may also like...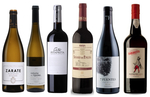 Various, 750mL, 12 bottles per case
Each case contains two bottles of the following wines: White: Zárate Albariño Val do Salnés 2019, Rías Baixas, Spain Founded in 1707, the family ow...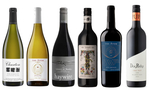 Various, 750mL, 12 bottles per case
Each case contains two bottles of the following wines: Whites: Churton Sauvignon Blanc 2018, Marlborough, New Zealand From their organic and biodyn...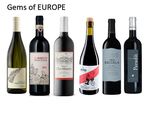 Various, 750mL, 12 bottles per case
An amazing selection of European 90 point wines.... Contains 2 whites, 10 reds. Terra Alta Pinot Grigio, Veneto, Italy, 2018 A clean flavourful pinot g...