Shop For Wine
Buy wine online! select from hundreds of wines you can only find in restaurants. Whether you are searching for a full bodied cabernet sauvignon or a fresh and fun prosecco, WineWire has the wine for you.
Subscribe to our free newsletter for the inside scoop on great wines & upcoming wine events
Subscribe
Can't find the wine you love?
We can find it for you!"
Find My Wine
Featured Products
New @ Winewire
Trending Wine






Le Sommelier presents Midsummer Sippers mixed case

Wine Type:
Style of Wine:
Various
Country of Origin:
Various
Grape Varietal:
Various
Bottle Format:
750mL
Case Size:
12 bottles

$369.00 Per Case ($30.75/btl)






Tasting Notes

One bottle of each wine.

Sparkling:
Perlage Zharpì Prosecco DOC Treviso Brut NV, Veneto, Italy, $19.95
In the local dialect, zharpì is a term transcribed as vine pruning, reflecting this wine's connection to the vineyard and those who work the vines. This Glera is clean, fresh, and fruity with green apple and citrus, finishing tart and just off-dry.

White:
Nigl Grüner Veltliner Gärtling 2018, Niederösterreich, Austria, $23.95
Gärtling is a style of wine, akin to some Vinho Verde, where there is dissolved CO2 remaining in the wine purposefully to give it a slight spritz. This is a light 11.5% wine, with subtle hints of white florals, elderflower, Asian pear, gooseberries. The spritz is ever so noticeable, dissipating quickly in the glass, and leaving a spritely, fresh mouthfeel.

Szászi Birtok Badasconyi Rózsakó 2018, Badasconyi, Hungary, $26.95
Highly perfumed, with rosewater, gooseberry, honeysuckle and lime pith, this Rózsakó has an oily, textural base, reminiscent of gewürztraminer. The lime leaf and star anise spicing makes this pop, along with a fine grip along the palate. Grown exclusively in the Badasconyi region, Rózsakó is a cross between Kéknyelű and Budai Zöld.

Aphros Loureiro Vinho Verde DOC 2018, Sub-Região do Lima, Portugal, $23.95
Vasco Croft is one of the pioneering biodynamic vintners in Portugal, and Aphros is his personal project. From Vinho Verde's Lima subregion, this Loureiro spent time on skins before pressing into inox for fermentation and two months aging on lees prior to filtration and bottling. The richness of heady and lush blossoms, ripe honeydew, musk melon, is cut with the riff of lime pith, greengage, and worn granite. This hums along the palate with a buzz of minerality, which remains on the citrus drenched finish. Quite a lot of impact for a wine that clocks in at 11.5%.

Perlage Pinot Grigio delle Venezie IGT 2019, Veneto, Italy, $15.95
Honeyed stone, pear, yellow apple, meadow grass and hints of chamomile rule this certified organic Pinot Grigio. A slim blanket of lees lines the slender palate to a saline, medicinal white cherry finish. Sourced from 250m in the subregion of Friuli-Venezia Giulia, and limestone / volcanic laced soils, this was native fermented on skins in stainless steel. The latter preserves freshness and brightness, while the skin contact provides texture.

Rosé:
Azores Wine Company Rosé Vulcânico 2019, IG Açores, Portugal, $23.95
The Azores, a volcanic archipelago and wine region in the Atlantic off Portugal, grow wine grapes on three of the nine islands. This is from the island of Pico and its pure volcanic, black basaltic, scrabbly rocky soils. This blends 5- 30+ year old Saborinho, Aragonés, Agronómica, Touriga Nacional and many other co-planted varieties across 13 vineyards, sustainably grown in wee plots (2 to 6 bush trained vines per square), planted in 1991 at sea level. Stainless steel preserves the crisp fruit, and no maceration created the appealing scant orange hue. The 600- 1000L stainless barrels were lain on their sides to give more lees / wine contact and texture on the palate. Super salty, briny and savoury from first whiff to the finish, this marine wine is not about fruit, though there are kisses of young strawberry and wild raspberry that line the slip of the mineral-dominant palate, one that lingers with bergamot / aperol bitterness. Smashable, and for drinking now, liberally.

(more on the right)




Critical Praise

...(continued)

Red:
Haywire Waters & Banks Pinot Noir BC VQA Okanagan Valley 2015, Summerland, BC, $40.95 Waters & Banks vineyard is a steep sloping Summerland vineyard comprised of limestone and granite. This Pinot Noir, clones 115 and 667, was wild yeast and whole bunch fermented and spent four weeks on skins before resting in concrete eggs for 11 months. Strawberry liquorice, dusky raspberry, sapid cherry veined with fine acidity and finishing with a earthy, woodsy, smokey kiss. Tannins are nubile, near negligible. The warmth of 2015 is felt here on the mid, though the concrete and swell of acidity help to buoy.

Vino Lauria Nerello Mascalese IGP Terre Siciliane 2017, Sicily, Italy, $23.95
Vito Lauria is a Sicilian local. After studying winemaking in Friuli, he returned home in 2005 to take over his family's winery in the west of Sicily, renovating the vineyards, focusing on organic viticulture. He focuses on local varieties, like Nerello Mascalese. This is sourced from Sambuca di Sicilia, this sees time in stainless only. Pouring a lighter red hue, this slender red is teeming with fresh walnuts, wild plums, and red currants. Brisk acidity counters the sun-ripened fruit easily, leaving a suggestion of Sicily's warm climate in the tuggy tannins. Take with a light chill.

Rolet Arbois Rouge Trousseau 2014, Jura, France, $29.95
These Trousseau vines were planted in Montigny-les-Arsures, on hillsides on the localities of Chagnon and L'Euvrin, as well as Arbois' Montesserin. The marl and clay soils are ideal for Trousseau, as proven by this wine. After destemming and a few days' maceration, this was fermented in stainless for 3 weeks, and then aged for 15 months in foudre. Pouring a light autumnal hue reflective of its age, this trousseau, from 30 year old vines, streams salted cherry, rhubarb, tobacco, dried thyme, and mineral salts along a gentle, lighter palate. Tannins are slightly sticky, hugging the maturing fruit to a lifted finish. Drinking beautifully now, and a lovely opportunity to taste Trousseau with some age.

Selvapiana Chianti Rufina DOCG 2017, Tuscany, Italy, $24.95
Chianti Rufina is the smallest appellation in Chianti, extending across 750ha. This is 95% Sangiovese, joined with tips of Canaiolo, Colorino, and Malvasia Nera from well-drained, dry and stony, north and north-west facing vineyards. These 15-40 year old vines grow in medium density clay and limestone at 200-300m. Fermentation and maceration occurs in stainless over 25 days with native yeast, before aging in 25hL French casks for 12 months. Morello cherry, wild raspberry, rose petals, pipe tobacco and a dusting of pink peppercorn glides along the medium-bodied palate, textured with layers of savoury stones, and lightened via vibrant acidity. The stony, cool vineyard site is well expressed here. Very moreish; will be hard to cellar (you'll want to drink it all now).

FitaPreta Tinto Vinho Alentejano 2018, Alentejo, Portugal, $19.95
This characterful blend of Aragonez, Alicante Bouschet, and Trincadeira comes from the rocky schistous vineyards of Alentejo, and vines planted 1979-1989 at 300-400m. After native ferment in inox, this rested 9 months between French barrel and inox. Bright and lively with tobacco, branch, black raspberry and red currant, this medium bodied red is bedded on stones, seasoned with rock roses, and spiced with subtle red pepper on the finish. Tannins are grippy and fine, and acidity is brisk throughout, easily carrying the 14.5%.

Sweet / refreshing spritzer:
Niepoort Dry Port White Rabbit NV, Douro, Portugal, $17.95
This Dry White Port is a blend of Côdega, Rabigato, Viosinho, Arinto and Gouveio from Douro's Covelinhas and Pombal vineyards and vines upward of 30 years. After fermentation in open lagares, this aged in small old oak casks for 3.5 years before release. It is on the drier side of White Ports, with a lovely wash of salinity that counters the golden raisin, savoury marmalade, honeysuckle, dried oolong tea, broken stones, salt-roasted almonds, finishing with creamy warming marzipan notes. Lovely solo sipping (on the rocks) and ideal for a Port Tonic (one part port to two parts tonic, over ice, with orange, or lemon wedge garnish).

Estimated time of delivery is 3-7 business days.



Comments
You may also like...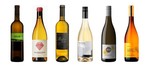 Various, 750mL, 6 bottles per case
Each case contains one bottle of the following wines: Aphros Phaunus Amphora Loureiro 2019, Sub-Região do Lima, Vinho Verde, Portugal. $39.95 Hard to be...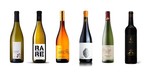 Various, 750mL, 12 bottles per case
Each case contains two bottles of the following wines: Whites: Blanville Vermentino IGP Pays d'Oc 2019, Languedoc, France. Château Haut-Blanville i...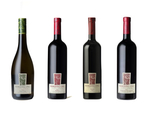 Okanagan Valley, British Columbia, Canada, 750mL, 12 bottles per case
Each Burrowing Owl mixed case contains three bottles of the following wines: White: Pinot Gris 2019, BC VQA Okanagan Valley From Burrowing Owl estat...