Shop For Wine
Buy wine online! select from hundreds of wines you can only find in restaurants. Whether you are searching for a full bodied cabernet sauvignon or a fresh and fun prosecco, WineWire has the wine for you.
Subscribe to our free newsletter for the inside scoop on great wines & upcoming wine events
Subscribe
Can't find the wine you love?
We can find it for you!"
Find My Wine
Featured Products
New @ Winewire
Trending Wine






Le Sommelier Mixed Case: Fuller Reds

Wine Type:
Style of Wine:
Various
Country of Origin:
Various
Grape Varietal:
Various
Bottle Format:
750mL
Case Size:
12 bottles

$376.44 Per Case ($31.37/btl)



Add to Cart


Tasting Notes

Each case contains two bottles of the following wines:

The Atom God Particle Cabernet Sauvignon 2018, California, USA.
From vineyards sourced from California's North Coast, this is a deeply ripe, smouldering Cabernet Sauvignon, rich with tobacco leaf, cassis, and liquorice. Tannins are plump and wood-built, shouldering the sun-ripened weight of this Cali Cab. Drinking very well now.

Jorche Soltema Primitivo del Salento IGP 2017, Puglia, Italy.
Dalila and Emanuela Gianfreda are fifth generation winemakers at Jorche, overseeing the 31 hectares of vines surrounding their Salento estate. This Primitivo grows in the red, iron-oxide rich sandstones throughout the estate. This aged 9 months in barrels and 3 months in bottle prior to release. Soft and sun-ripened cassis, wild plum and dark cherry flood the full palate, bound by cushy tannins and finishing with savoury baking spices.

Papantonis Meden Agan Agiorgitiko Nemea Dry Red 2018, Peloponnese, Greece.
Papantonis Winery was established in 1993 by siblings Antony and Kallie Papantonis. The vineyards, situated just outside of the village Malandreni, belong to the renowned viticultural region of Nemea. This Agiorgitiko was grown in sandy clay soils at 230m altitude. After fermentation, the wine spent 14 months in French oak. Rich, full, and wood-forward, this powerful big red is primed for equally powerful red meat dishes.

DogRidge THE PUP Shiraz 2017, McLaren Vale, South Australia.
DogRidge's sustainably farmed vineyards are home to some of the oldest vines in McLaren Vale, with 60+ year old Shiraz, Grenache, and Cabernet Sauvignon growing on their McLaren Flat site. THE PUP is a cheeky, robust Shiraz, deep red purple in hue, with powerful spiced red berry jam, florals, pepper, and silken tannins.

Luberri Biga Crianza 2017, DOCa Rioja, Spain.
Florentino Martinez Monje started off life as a grape supplier before deciding to set up his own winery in Rioja Alavesa. Few know as much about the region as he does, nor how to get the best out of the local vineyards. With an intimate understanding of the 32 hectares he farms, he remains a farmer first and foremost. This Tempranillo spent one year in American and French oak. The wood is certainly present, striating the cherry, black raspberry, and red currant fruit with firm, long tannins. There's a dollop of vanilla on the spicy finish, tipping to the American oak in the blend. Modern styled, but with firmly traditionalistic grounding.

Luis Seabra Xisto Ilimitado Red 2018, Douro DOC, Portugal.
A field blend of six varieties planted across three subzones, Illimitado is a soil survey of the schist-driven terroir in the Douro. This year the blend is led by Touriga Franca, and includes Tinta Roriz, Tinta Marcela, and Malvasia Preta in the mix, all sourced from sustainably farmed vineyards planted from 1960-1980, and at 400-600m. Entirely whole cluster, this was fermented 60/40 stainless vat and granite lagares with foot trodding. Opening young and grippy, with plum, wild blackberry, sarsaparilla, worn leather, blueberry on a bed of wet slate. There's a fine buzz that textures throughout to the lingering finish.




Critical Praise

Bigger in body, tannins, and structure, this 12 pack of reds will easily see you through the end of the fall and into winter.

Estimated delivery time is 3-10 business days.



Comments
You may also like...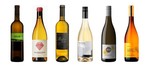 Various, 750mL, 6 bottles per case
Each case contains one bottle of the following wines: Aphros Phaunus Amphora Loureiro 2019, Sub-Região do Lima, Vinho Verde, Portugal. $39.95 Hard to be...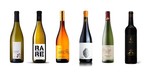 Various, 750mL, 12 bottles per case
Each case contains two bottles of the following wines: Whites: Blanville Vermentino IGP Pays d'Oc 2019, Languedoc, France. Château Haut-Blanville i...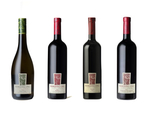 Okanagan Valley, British Columbia, Canada, 750mL, 12 bottles per case
Each Burrowing Owl mixed case contains three bottles of the following wines: White: Pinot Gris 2019, BC VQA Okanagan Valley From Burrowing Owl estat...