Shop For Wine
Buy wine online! select from hundreds of wines you can only find in restaurants. Whether you are searching for a full bodied cabernet sauvignon or a fresh and fun prosecco, WineWire has the wine for you.
Subscribe to our free newsletter for the inside scoop on great wines & upcoming wine events
Subscribe
Can't find the wine you love?
We can find it for you!"
Find My Wine
Featured Products
New @ Winewire
Trending Wine






Le Sommelier Mixed Case: Iberia

Wine Type:
Style of Wine:
Various
Country of Origin:
Various
Grape Varietal:
Various
Bottle Format:
750mL
Case Size:
12 bottles

$419.28 Per Case ($34.94/btl)



Add to Cart


Tasting Notes

Each case contains two bottles of the following wines:

White:

Zárate Albariño Val do Salnés 2019, Rías Baixas, Spain

Founded in 1707, the family owned Zarate estate is located in Rias Baixas' Val do Salinas subregion. Their sloping, weathered granite vineyards are translated via Albariño, a grape intrinsically associated with the estate. Seventh-generation Eulogio Pomares runs this historic bodega today, farming almost fully biodynamically. This is from 30 year old vines, fermented native, and with three months on the lees in stainless. Punchy yellow apple, green apple, pollen, pear, river stones are held with a tight brace of acidity and padded with a layer of lees. Refreshing.

Azores Wine Company Arinto dos Açores 2018, DO Pico, Azores, Portugal

Arinto dos Açores is a unique grape native to the Azores, unrelated to mainland Portugal's Arinto. These vines are planted in the rock cracks at the foothills of the volcanic mountain, almost touching the ocean. The vineyards are protected from the strong salty marine breezes by rock walls known as currais. Tight and crunchy with green apple, lemon pith, green hedge on a vibrant, mouth-watering palate, this rings of marine minerality, with the salinity lingering far after the last sip. Unique and characterful beauty.

Red:

FitaPreta Tinto Vinho Alentejano 2018, Alentejo, Portugal

This characterful blend of Aragonez, Alicante Bouschet, and Trincadeira comes from the rocky schistous vineyards of Alentejo, and vines planted 1979-1989 at 300-400m. After native ferment in inox, this rested 9 months between French barrel and inox. Bright and lively with tobacco, branch, black raspberry and red currant, this medium bodied red is bedded on stones, seasoned with rock roses, and spiced with subtle red pepper on the finish. Tannins are grippy and fine, and acidity is brisk throughout, easily carrying the 14.5 degrees.

Señorío de P. Peciña Tinto Crianza 2014, Rioja, Spain

Bodegas Hermanos de Peciña is firmly planted in traditional Rioja, one of perhaps a dozen of producers adhering to the tenets passed down through generations. This includes long aging in mostly neutral American oak, regular open-air racking by hand (called trasiego), and then further aging in bottle often well beyond the specifications required by the DO. Founder Pedro Peciña had over two decades of working in Rioja Alta before opening his own Bodega in 1992. This wine is a blend of Tempranillo (95%), Graciano (3%), and Garnacha (2%), from various calcareous-clay vineyards, and vines averaging 40 years old. The wine ages 2 years in used American oak barrels, and 1.5 years in bottle prior to release. Classic cherries, toasted coconut, cigar, and spice floods the medium palate, and fine- grained, grippy tannins, to a persistent finish.

Suertes del Marquès 7 Fuentes DO Valle de la Oratova 2017, Tenerife, Canary Islands, Spain

100+ year old ungrafted and organic Listan Negro is splashed with 10% Tintilla (Trousseau) in this singular wine, showcasing Tenerife's volcanic soils and altitude up to 750m. Suertes del Marqués considers this their 'village wine', and an introduction to their range. It's a wonderful first meeting. Careful aging for 8 months in concrete and neutral French oak has well framed this intoxicating lighter red, layered with grapefruit, sapid thorns, aromatic juicy plum, anise, ink, tobacco and a gentle dusting of pink peppercorns that linger on the saline finish. There's a lot of effortless concentration here, with bamboo firm tannins leaving an impression of finesse and grace. Inherently confident, and drinking beautifully now.

Sweet:

Barbeito 5 years old Rainwater Reserva Medium Dry, Madeira, Portugal

In this long-lived wine, Tinta Negra and Verdelho aged in French oak casks over 5 years by the traditional Canteiro method, allowing the natural temperature and humidity in the winery's warehouses to slowly evaporate the water from barrel, and concentrate the remaining wine. The resulting golden elixir is rich with caramel, nuts, almonds and candied fruits, stretching across a full, long and fresh palate.




Critical Praise

We've put some of our favourite new arrivals from Spain and Portugal together for you.

Estimated time of delivery is 3-10 business days.



Comments
You may also like...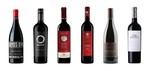 Various, 750mL, 12 bottles per case
The Fuller Reds case contains two bottles of the following wines: San Valentino BACAIA Sangiovese Superiore IGT 2018, Emilia-Romagna, Italy San Valenti...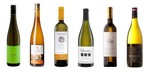 Various, 750mL, 12 bottles per case
Each case contains two bottles of the following wines: Pascal Clément Bourgogne Chardonnay 2018, Bourgogne, France From Savigny-les-Beaune, Chorey-les-...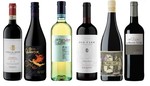 Various, 750mL, 6 bottles per case
Bring some cheer to your loved ones with the holiday gift you know they will appreciate. We can ship directly to your door or theirs. Includes winery notes, ...