Shop For Wine
Buy wine online! select from hundreds of wines you can only find in restaurants. Whether you are searching for a full bodied cabernet sauvignon or a fresh and fun prosecco, WineWire has the wine for you.
Subscribe to our free newsletter for the inside scoop on great wines & upcoming wine events
Subscribe
Can't find the wine you love?
We can find it for you!"
Find My Wine
Featured Products
New @ Winewire
Trending Wine






Le Sommelier Mixed Case: Wine Lover

Wine Type:
Style of Wine:
Various
Country of Origin:
Various
Grape Varietal:
Xarel·lo, Malbec, Various, Chardonnay, and Grenache
Bottle Format:
750mL
Case Size:
12 bottles

$385.32 Per Case ($32.11/btl)



Add to Cart


Tasting Notes

Each case contains two bottles of the following wines:

Sparkling:

Julià & Navinès Cava Brut Nature Reserva No SO2 NV, Penedès, Spain.
Very impactful and potent up front, with toasted spice, red apples, roasted nuts, hay, dried apricots on a riffing, bone dry palate. There's a thread of oxidative fruit that runs the length of this organic Xarel-lo fizz through to the very drying finish. Very natural; this spent up to 24 months on the lees, and no sulphur was used in this bottling.

White:

Heinrich Naked White 2018, Burgenland, Austria.
Naked and unadorned, this is a natural biodynamic white blend that hides nothing. Chardonnay, Pinot Blanc, Muskat-Ottonel, Pinot Gris are sourced from vineyards on both sides of Burgenland's Lake Neusidel, rooted into limestone, schist, gravel soils. After a native ferment in stainless, this rested 14 months on lees in large, older oak before being bottled unfiltered with minimal sulphur.

Rose:

Domaine Montrose Rosé 2019, IGP Pays d'Oc, Languedoc, France.
This elegant, pale rosé is a blend of Grenache, Cabernet Sauvignon, and Syrah from Languedoc's calcareous clay, volcanic gravels. Dry and crisp, with hints of summer berry, florals, and Mediterranean citrus, this vibrant rosé finishes with a rasp of tannins, making it particularly food-friendly.

Azores Wine Company Rosé Vulcânico 2019, IG Açores, Portugal.
The Azores, a volcanic archipelago and wine region in the Atlantic off Portugal, grow wine grapes on three of the nine islands. This is from the island of Pico and its pure volcanic, black basaltic, scrabbly rocky soils. This blends 5-30+ year old Saborinho, Agronómica, Aragones, Touriga Nacional and many other co-planted varieties across 13 vineyards, sustainably grown in wee plots (2 to 6 bush trained vines per square), planted in 1991 at sea level. This is a partial saigné from António Maçanita's Tinto Vulcanico, along with partial whole bunch, and including some cofermentation. Stainless steel preserves the crisp fruit, and no maceration created the appealing scant orange hue. The 600-1000L stainless barrels were lain on their sides to give more lees / wine contact and texture on the palate. Saline laced wild strawberries, cherries, pink grapefruit pith, crunchy red currant is scented with spring rhubarb, bergamot, and alluring Campari bitterness, streaming along the mineral-driven palate to a briny finish. This smacks with marine acidity, making this characterful rosé easily smashable.

Red:

Corazón del Sol Malbec Uco Valley 2017, Uco Valley, Mendoza, Argentina.
A selection of three different vineyard blocks in the Los Chacayes region of the Uco Valley ranging in elevation from 3,000 – 3,700 feet. Under the guidance of famed Argentine Winemakers, Santiago Achaval, and Cristian Moor, this fruit is hand-picked, hand-sorted, and micro-fermented by individual block. This results in an expression of high-altitude Malbec with floral and fresh notes accented by elegant tannins developed by the intense sunlight and cool nights in the Uco Valley.

Sweet:

Barbeito 5 years old Rainwater Reserva Medium Dry, Madeira, Portugal.
In this long-lived wine, Tinta Negra and Verdelho aged in French oak casks over 5 years by the traditional Canteiro method, allowing the natural temperature and humidity in the winery's warehouses to slowly evaporate the water from barrel, and concentrate the remaining wine. The resulting golden elixir is rich with caramel, nuts, almonds and candied fruits, stretching across a full, long and fresh palate.




Critical Praise

For the LOVE of wine.

This special 12 pack of sparkling, white, rosé, red, and sweet wines is ideal for any wine lover - including yourself! Treat your sweetie to this stellar lineup and enjoy tasting through these recently landed wines.

Estimated delivery time is 3-10 business days.



Comments
You may also like...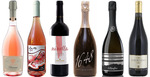 Italy, 750mL, 6 bottles per case
One bottle each of six wines from our "Italian Sweethearts" themed collection. Perfect for celebrating Valentine's Day! PIANDACCOLI "BACIAMI" SPARKLING RO...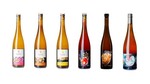 Alsace AOC, Alsace, France, 750mL, 6 bottles per case
Each case contains one bottle of the following wines: La Vigne en Rose 2018. This off-dry blend of Gewürztraminer and Riesling comes from 40 year old vin...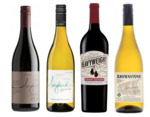 Various, 750mL, 12 bottles per case
A mixed red and white case highlighting the top varietals from both New Zealand and California. Longbend Pinot Noir 2017 (NZ) A lovely vibrant coloured...