Shop For Wine
Buy wine online! select from hundreds of wines you can only find in restaurants. Whether you are searching for a full bodied cabernet sauvignon or a fresh and fun prosecco, WineWire has the wine for you.
Subscribe to our free newsletter for the inside scoop on great wines & upcoming wine events
Subscribe
Can't find the wine you love?
We can find it for you!"
Find My Wine
Featured Products
New @ Winewire
Trending Wine



Cantine Briziarelli/Castello Monte Vibiano From the Heart of Italy Mix case

Wine Type:
Style of Wine:
Various
Country of Origin:
Italy
Grape Varietal:
Sangiovese, Grechetto, Merlot, Sagrantino, and Sauvignon Blanc
Bottle Format:
750mL
Case Size:
12 bottles

$314.16 Per Case ($26.18/btl)



Add to Cart


Tasting Notes

This mix case 'From the Heart of Italy' consists of 4 wines from 2 special wineries in Umbria, Cantine Briziarelli and Castello Monte Vibiano.
You get 3 bottles of Cantine Briziarelli Montefalco Rosso 2017 DOC, Cantine Briziarelli Grechetto 2019 IGT, Monte Vibiano Feudo dei Vibi Rosso 2019 IGP, and Feudo dei Vibi Bianco 2019 IGP.

Cantine Briziarelli 2017 Montefalco Rosso DOC: The Montefalco Rosso DOC 2017 is a bright ruby red color, that opens with hints of blackberry and cherries, passing then over to the more evolved aromas of chocolate and aromatic herbs. Dry and soft, with exceptional tannins. This is a superbly balanced wine that won't disappoint.
Sangiovese 60%, Merlot 30%, and Sagrantino 10%.

Cantine Briziarelli 2019 IGT Umbria Grechetto: At first sight the Umbria Grechetto promises freshness with its pale yellow color and greenish hues. It opens with varietal aromas of pear, hazelnut, elderberry and hawthorn as it plays more on drinkability than complexity. 100% Grechetto.

Feudo dei Vibi 2019 Bianco IGP:This wonderful wine has a slight greenish, pale yellow color. The elegance that shines through is combined with the freshness on the nose that goes well with the wonderful citrus notes together with fruit and white flowers. Beautiful and well balanced , the persistence on the palate closes with elegant mineral sensations. The grape blend is Sauvignon Blanc, Trebbiano Spoletino, and Viognier.

Feudo dei Vibi 2019 Rosso IGP:The delicacy of this wine is visible from the ruby red color that shows. An undergrowth of red berry fruit enhances notes of ripe plum and cherries that mature into a note of caramel that makes this wine quite unique. Soft and velvety tannins give to the palate delicate sensations that complete it with great pleasure.
The grape blend is Merlot, Cabernet Sauvignon, and Cabernet Franc.




Critical Praise



Comments
You may also like...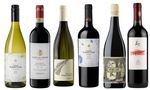 Various, 750mL, 12 bottles per case
DISCOVER some of our best value wines in this Mixed case all well-rated by top wine critics. 2 bottles of each wine below, 4 Whites, 8 Reds Terra Alta ...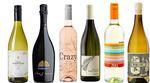 Various, 750mL, 12 bottles per case
There's a range of wine styles in each case. Of course, you can tick off the classics: Provence rosé, Prosecco & Pinot Grigio. But there's also some nice ...


Piedmont, Italy, 750mL, 6 bottles per case
Nestled in the heart of Piedmont, Massimo Rivetti has been established in the region since 1947. Specializing in Nebbiolo, this well-respected winemaker has ...