Shop For Wine
Buy wine online! select from hundreds of wines you can only find in restaurants. Whether you are searching for a full bodied cabernet sauvignon or a fresh and fun prosecco, WineWire has the wine for you.
Subscribe to our free newsletter for the inside scoop on great wines & upcoming wine events
Subscribe
Can't find the wine you love?
We can find it for you!"
Find My Wine
Featured Products
New @ Winewire
Trending Wine






Bodega Tajinaste Tajinaste Blanco Seco 2016

Wine Type:
Style of Wine:
Fruity & Smooth
Country of Origin:
Spain
Wine Region:
Canary Islands
Grape Varietal:
Listán Blanco and Albillo Criollo
Bottle Format:
750mL
Case Size:
12 bottles

$321.00 Per Case ($26.75/btl)



Add to Cart


Tasting Notes

Bodega Tajinaste was established in 1977, commercializing the Garćia Farráis family vineyards in the Orotava Valley on Tenerife, part of the Canary Islands.

Some of the family's oldest stocks of Listán negro and Listán blanco vines were planted in 1914, using a unique horizontal vine training system known as multiple braided cordon (cordón múltiple trenzado). Newer vineyards use the more common single- and double-Cordon (Royat) trellising systems.

Working with indigenous varieties, the modern winery respects family and regional traditions, as well the unique geography - high-altitude vineyards - and volcanic soil of Tenerife, to create wines of great character and individuality. The Enologist is Agustin G. Farráis.

About the Canary Islands: A region of Spain that is geographically and geologically part of Africa. In addition to having a sub-tropical climate, perhaps the Islands' most unique feature is the volcanic soil, and the ways in which viticulture has adapted to both. Proximity to the Atlantic Ocean, mountains (some active and extinct volcanoes), and prevailing winds have created a wide variety of different microclimates, which translates into a diversity of wines. Approximately 80 varieties of grapes have been planted, with at least three varieties that are native to the Islands, and many vines are on original stock since the vines were never affected by phylloxera.

This is dry white wine is made of 90% Listán blanco (pronounced lee-STAN blahn-ko) grown on hillside vineyards at a height of 500 metres above sea level, and 10% Albillo criollo (pronounced al-bee-yo cree-oh-yo). Approximately 20% of the wine completes fermentation and aging for two months in new oak barrels, while the rest of the wine is fermented in temperature-controlled, stainless-steel tanks.

Listán blanco, the most-planted white variety of the Canaries, was introduced to the Canaries in the late 15th century and is the same grape as Palomino Fino, the variety of choice for sherry production. In the right conditions (e.g. the Canarias) it offers aromas and flavours reminiscent of peaches, citrus, almonds, and fresh-cut herbs, with mineral notes. Albillo criollo is a unique version of the highly-aromatic Albillo Real, found only on the Canarias. Used mainly for blending, it contributes acidity, texture (glycerin), and tropical aromas.

Our Tasting Note: Bright, straw yellow in colour with green tinges. Highly aromatic and reminiscent of warm apples, red grapefruit, pineapple, apricots with fennel and mineral notes. Crisp acidity, and a dry, smooth, long, clean finish.

Pairing ideas: It is an excellent wine for a glass or two, on its own, but it pairs well with seafood dishes, sushi, white meats (grilled chicken), vegetarian dishes, and medium-aged as well as soft cheeses.




Critical Praise



Comments
You may also like...

Penedès, Spain, 750mL, 12 bottles per case
In the heart of the Penedes, near the town of Sant Sadurni d'Anoia, Agustí Torelló Mata produces a range of high quality Cava, perhaps most notably for Kript...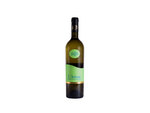 Abruzzo, Italy, 750mL, 6 bottles per case
Olivastri Tommaso is a family-run estate is in Abruzzo, in the heart of the historic Costa dei Trabocchi, south of Pescara. The winery began in 2000, when To...


Piave, Veneto, Italy, 750mL, 12 bottles per case
Masottina is a family-run company on the sunny hills of Conegliano, based in Castello di Roganzuolo. It produces a wide range of wines typical of the provinc...