Shop For Wine
Buy wine online! select from hundreds of wines you can only find in restaurants. Whether you are searching for a full bodied cabernet sauvignon or a fresh and fun prosecco, WineWire has the wine for you.






Bodegas Itsasmendi Txakoli Blanco 2018

Wine Type:
Style of Wine:
Light & Crisp
Country of Origin:
Spain
Wine Region:
Basque Country
Appellation:
Biscayan Txakoli
Grape Varietal:
Hondarrabi Zuri
Bottle Format:
750mL
Case Size:
12 bottles

$327.84 Per Case ($27.32/btl)



Add to Cart


Tasting Notes

The traditions of growing grapes and making wine in the Basque region of Bizkaia date back thousands of years. Early vineyards were located near the coastal towns of Bilbao, Lekeitio, Ondarroa, and Gernika, to supply the local demand for wine. The first references to "txakoli" date to the 17th century, but it is only in the latter half of the 20th century that the regional wines started to make their mark. The DO was created in 1994.

Bodegas Itsasmendi (means sea and mountains) was established in 1995, in Gernika, with approximately 27ha vineyards planted in 1989. The area under vines has increased to 35ha and comprises 15 distinct vineyard sites that are uniquely sheltered from the north winds and planted in such a way as to maximize exposure to sunlight, and to reflect the unique soil characteristics.

Modern winemaking techniques, result in bright, fresh wines, full of personality and richness. Winery capacity is 250,000 bottles, but current production is less than half.

Itsasmendi Txakoli (pronounced chak-oh-lee) is made from an indigenous Basque grape called Hondarribi-Zuri (pronounced on-dar-ee-bee zoo-ree), grown on south-facing hillside soils at an average height of 50-200 metres above sea level. The grapes were sourced from all 12 vineyard sites, and this wine represents about 80% of winery production.

Fermentation took place in temperature-controlled stainless steel tanks to retain the fresh aromatics of the grape. The wine did not undergo malolactic fermentation and was aged in temperature-controlled tanks until bottling.

Our tasting note: Bright, lemon yellow colour. The wine has a complex varietal personality; full of flavour with notes of warm citrus fruit (lemon/lime), apricot, and delicate white flowers. Refreshing acidity is balanced with fruit flavours, and finishes dry.

Pairing suggestions: Itsasmendi Txakoli is a great wine to match with seafood, white meat, or enjoy with pintxos (tapas).




Critical Praise



As featured on WineWire TV
Oct 3, 2018

In this episode of WWTV Nelson discovers a wine plucked from the culinary capital of the universe in San Sebastián Sp...
Comments
You may also like...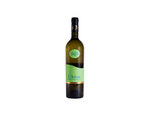 Abruzzo, Italy, 750mL, 6 bottles per case
Olivastri Tommaso is a family-run estate is in Abruzzo, in the heart of the historic Costa dei Trabocchi, south of Pescara. The winery began in 2000, when To...


Penedès, Spain, 750mL, 12 bottles per case
In the heart of the Penedes, near the town of Sant Sadurni d'Anoia, Agustí Torelló Mata produces a range of high quality Cava, perhaps most notably for Kript...


Stellenbosch, Coastal Region, South Africa, 750mL, 12 bottles per case
Fresh aromas of under-ripe stone fruit & tangerine, with firm minerality & restraint. This is a texture-driven wine, the intensity & weight is by the grape o...
Featured on WineWire TV