Shop For Wine
Buy wine online! select from hundreds of wines you can only find in restaurants. Whether you are searching for a full bodied cabernet sauvignon or a fresh and fun prosecco, WineWire has the wine for you.
Subscribe to our free newsletter for the inside scoop on great wines & upcoming wine events
Subscribe
Can't find the wine you love?
We can find it for you!"
Find My Wine
Featured Products
New @ Winewire
Trending Wine






Marcel Deiss Pinot D'Alsace (Organic & Biodynamic) 2017

Tasting Notes

This wine is produced on various terroirs of the Community BERGHEIM, grown in vineyards mixed with marl, clay and oolitic limestone which gave a more or less heavy calcareous-clay soil. This soil is always fertile, and contains a large capacity for reserving water. The vineyard on this type of land expresses quite dramatically the true nature of vine.

The wine is produced exclusively according to the precepts of the most ancient tradition of viticulture, based on three main concerns: respect for the subsoil and its geological origin, the creation and maintenance of "soil" heritage (aerating by plowing the humus & grass), mastery of vine (hoeing, pruning, and green harvest). This concept, which seeks to replace the Plant - Soil – Wine maker, in balance with each other with the environment allows for the disappearance of varietal characters, replacing it with the subtle expressions of the places which unifies terroir and grape variety together, when the human is at the service of nature.

The wine is a blend of Pinot Blanc, Pinot Gris, Pinot Beurot, Pinot Noir, and Auxerrois. As a grape variety used in many of the vineyards of France, Pinot Blanc always gives a wine of great nobility and a wonderful roundness.

Look for notes of brioche, praline and vanilla on the nose, as well as yellow peach and pineapple. You will note a pleasant, refreshing and tense feeling in the month at first, with some textural fat and good length. The wine is meant to be enjoyed now, and can be aged for up to 8 years.

Residual Sugar : 7.9g/L, Total Acidity: 4.82 g/L




Critical Praise



As featured on WineWire TV
Apr 22, 2013

In this episode of WineWire TV, Adam and Nelson introduce you to a couple of wines made from what we are calling the ...
Comments
You may also like...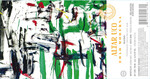 Argentina, 750mL, 6 bottles per case
The 2021 Edad Moderna Blanco has changed to a blend of 70% Sauvignon Blanc (from Gualtallary) and 30% Chenin Blanc (from an old vineyard in Vila Seca) with o...


Nelson, New Zealand, 750mL, 12 bottles per case
Characters of crisp citrus and green apple. Minimal winemaker interference to ensure this wine is a bright fruit driven wine.


Rioja, Spain, 750mL, 12 bottles per case
A White Rioja, made from the Viura grape. It is fermented in French Oak and aged for 6 months in the same barrel and another 6 months in bottle. Notes of dri...