Shop For Wine
Buy wine online! select from hundreds of wines you can only find in restaurants. Whether you are searching for a full bodied cabernet sauvignon or a fresh and fun prosecco, WineWire has the wine for you.






Ciù Ciù "Merlettaie" Pecorino DOCG Offida (ORGANIC & VEGAN) 2017

Wine Type:
Style of Wine:
Light & Crisp
Country of Origin:
Italy
Wine Region:
Marche
Appellation:
Offida
Grape Varietal:
Pecorino
Bottle Format:
750mL
Case Size:
12 bottles

$327.12 Per Case ($27.26/btl)



Add to Cart


Tasting Notes

"Merlettaie" means lace, and the name of this wine pays homage to the lace workers of Offida weave together the threads, with precise and quick movement of their fingers, hence the name. They are the last witnesses of a precious art of ancient origin... a similarity it shares with Pecorino, a noble Italic, austere, harsh and strong grape, which has been confined for decades onto the bare and steep slopes of the Piceno Apennines. A few wine growers have recently rediscovered this wine thanks to their love and enthusiasm.

Pecorino is rare, precious and able to exhale a strong personality recalling ethereal and persistent sensations, year after year. Its personality and strength are harmonically enhanced by fermentation in "noble" wood, a perfect example of the past combined with a new oenological knowledge. The decanted must is fermented in medium-sized oak barrels, and then aged for approximately 6 months on its lees. The finished wine is refined for 3 months in bottle prior to release. Vineyards lie in the towns of Offida and Acquaviva Picena, in Ascoli Piceno province at 280m ASL.




Critical Praise



As featured on WineWire TV
Oct 22, 2015

In this episode of WineWire TV, Adam sits down with Paolo Agostinelli, Export Manager from Marche based winery Ciù Ci...
Comments
You may also like...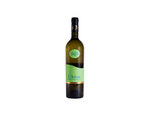 Abruzzo, Italy, 750mL, 6 bottles per case
Olivastri Tommaso is a family-run estate is in Abruzzo, in the heart of the historic Costa dei Trabocchi, south of Pescara. The winery began in 2000, when To...


Penedès, Spain, 750mL, 12 bottles per case
In the heart of the Penedes, near the town of Sant Sadurni d'Anoia, Agustí Torelló Mata produces a range of high quality Cava, perhaps most notably for Kript...


Stellenbosch, Coastal Region, South Africa, 750mL, 12 bottles per case
Fresh aromas of under-ripe stone fruit & tangerine, with firm minerality & restraint. This is a texture-driven wine, the intensity & weight is by the grape o...
Featured on WineWire TV