Shop For Wine
Buy wine online! select from hundreds of wines you can only find in restaurants. Whether you are searching for a full bodied cabernet sauvignon or a fresh and fun prosecco, WineWire has the wine for you.






Tenuta Mosole Pinot Grigio DOC Venezia 2020

Wine Type:
Style of Wine:
Light & Crisp
Country of Origin:
Italy
Wine Region:
Veneto
Grape Varietal:
Pinot Grigio
Bottle Format:
750mL
Case Size:
12 bottles

$251.40 Per Case ($20.95/btl)



Add to Cart


Tasting Notes

Dry with amber reflections. It has a bouquet of pear and peach with a light almond background. On the palate, it is smooth, charming and persistent.




Critical Praise



As featured on WineWire TV
Jun 15, 2018

In this episode of WineWire TV, Nelson goes over the top with this great value driven Pinot Grigio. For a $19 wine, h...
Comments
You may also like...

Dão, Portugal, 750mL, 12 bottles per case
A blend of local grape varieties Viosinho, Moscatel Galego Branco & Rabigato from selected north-facing vineyards in the Douro Valley. After spontaneous fer...
Add to Cart$284.40 Per Case ($23.70/btl)

Out Of Stock, Expected: Jun, 2022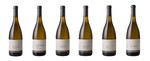 Burgundy, France, 750mL, 6 bottles per case
Each case contains the following wines: 1 x Bourgogne Chardonnay 2020. From Savigny-les-Beaune, Chorey-les-Beaune, and Puligny, this was native ferment...


Mendoza, Argentina, 750mL, 12 bottles per case
A fresh style of Sauvignon Blanc that is dry, medium-bodied, with lively acidity. The fruit shows tart and ripe grapefruit with lemon zest, cape gooseberry a...