Shop For Wine
Buy wine online! select from hundreds of wines you can only find in restaurants. Whether you are searching for a full bodied cabernet sauvignon or a fresh and fun prosecco, WineWire has the wine for you.






La Guardiense 'Janare' Falanghina del Sannio DOP 2020

Wine Type:
Style of Wine:
Fruity & Smooth
Country of Origin:
Italy
Wine Region:
Campania
Grape Varietal:
Falanghina
Bottle Format:
750mL
Case Size:
12 bottles

$227.40 Per Case ($18.95/btl)



Add to Cart


Tasting Notes

Straw yellow with intense, characteristic, stone-fruit aromas. Fresh, round and mineral-driven on the palate, this Falanghina offers a balanced mouthfeel and incredible length in the finish.




Critical Praise



As featured on WineWire TV
Sep 5, 2018

In this episode of WWTV Nelson heads down to Napoli to taste a beautiful Falanghina from the under appreciated region...
Comments
You may also like...

Dão, Portugal, 750mL, 12 bottles per case
A blend of local grape varieties Viosinho, Moscatel Galego Branco & Rabigato from selected north-facing vineyards in the Douro Valley. After spontaneous fer...
Add to Cart$284.40 Per Case ($23.70/btl)

Out Of Stock, Expected: Jun, 2022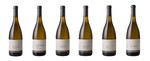 Burgundy, France, 750mL, 6 bottles per case
Each case contains the following wines: 1 x Bourgogne Chardonnay 2020. From Savigny-les-Beaune, Chorey-les-Beaune, and Puligny, this was native ferment...


Mendoza, Argentina, 750mL, 12 bottles per case
A fresh style of Sauvignon Blanc that is dry, medium-bodied, with lively acidity. The fruit shows tart and ripe grapefruit with lemon zest, cape gooseberry a...