Shop For Wine
Buy wine online! select from hundreds of wines you can only find in restaurants. Whether you are searching for a full bodied cabernet sauvignon or a fresh and fun prosecco, WineWire has the wine for you.






La Guardiense 'Janare' Falanghina del Sannio DOP 2017

Wine Type:
Style of Wine:
Fruity & Smooth
Country of Origin:
Italy
Wine Region:
Campania
Grape Varietal:
Falanghina
Bottle Format:
750mL
Case Size:
12 bottles

$215.40 Per Case ($17.95/btl)



Add to Cart


Tasting Notes

Straw-yellow colour, characteristic fruity bouquet of good intensity. Acidity and sapidity increase progressively giving a balanced, pleasant and refreshing taste. Light appetizers, gnocchi home-made pasta with tomato sauce, pasta with zucchini, rise, fi sh or meat carpaccio, caprese with buffalo mozzarella, shellfi sh, sea-food dishes. Very good with Parmigiana eggplants and perfect on creamy cheeses.




Critical Praise

Gambero Rosso TRE BICCHIERI 2015 & 2014 vintage



As featured on WineWire TV
Sep 5, 2018

In this episode of WWTV Nelson heads down to Napoli to taste a beautiful Falanghina from the under appreciated region...
Comments
You may also like...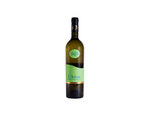 Abruzzo, Italy, 750mL, 6 bottles per case
Olivastri Tommaso is a family-run estate is in Abruzzo, in the heart of the historic Costa dei Trabocchi, south of Pescara. The winery began in 2000, when To...


Penedès, Spain, 750mL, 12 bottles per case
In the heart of the Penedes, near the town of Sant Sadurni d'Anoia, Agustí Torelló Mata produces a range of high quality Cava, perhaps most notably for Kript...


Stellenbosch, Coastal Region, South Africa, 750mL, 12 bottles per case
Fresh aromas of under-ripe stone fruit & tangerine, with firm minerality & restraint. This is a texture-driven wine, the intensity & weight is by the grape o...
Featured on WineWire TV