Shop For Wine
Buy wine online! select from hundreds of wines you can only find in restaurants. Whether you are searching for a full bodied cabernet sauvignon or a fresh and fun prosecco, WineWire has the wine for you.






Terra de Asorei Nai e Señora Albariño Val do Salnés Rías Baixas 2019

Wine Type:
Style of Wine:
Light & Crisp
Country of Origin:
Spain
Wine Region:
Galicia
Appellation:
Rías Baixas
Grape Varietal:
Albariño
Bottle Format:
750mL
Case Size:
12 bottles

$272.88 Per Case ($22.74/btl)



Add to Cart


Tasting Notes

100% Albariño from the Salnès Valley, carefully harvested in 20kg cases after the hot, dry summers of the region. Fermented in temperature controlled stainless steel tanks (16°C) for 21 days.

Bright pale yellow with green hues. Nose is filled w/ stone fruit, grapefruit and spearmint w/ some yeasty notes in the background. Dry, medium bodied with fresh acidity, white peaches, melon, lemon, w/ good fruit weight on mid palate giving the impression of some lees contact. Some herbal notes persist (chives and basil) with a candied lemon finish. Summer in a glass.

Nai is our tribute to both, the origin of Albariño and contemporary women. This wine is made considering the taste of the new palates. Galician poets and artists of the first half of the 20th century referred to "nai", which means "mother" in Galician, as a tribute to working women. One of the most significant examples is the sculpture of "Naiciña" by Francisco Asorei. Those poets symbolized with "nai e señora" their hallmark with their land, Galicia.




Critical Praise

90 points Treve Ring (Gismondi on Wine)

Nai E Señora is a tribute to Galician women, as imaged by the silhouette gracing the front label. Nai translates to mother, in Galician. From clay and pink granite, this albariño spent 30 days macerating in stainless before ferment and a brief stint on lees. Expressive aromas of grapefruit and pink florals lead to a tight and electric palate, plumped with white peach, and finishing with a moreish river rock stoniness. Lovely view of albariño.



As featured on WineWire TV
Aug 4, 2017

In this episode of WineWire TV, Adam crys a little bit about the less that stellar summer (so far) and prepares for a...
Comments
You may also like...

Dão, Portugal, 750mL, 12 bottles per case
A blend of local grape varieties Viosinho, Moscatel Galego Branco & Rabigato from selected north-facing vineyards in the Douro Valley. After spontaneous fer...
Add to Cart$284.40 Per Case ($23.70/btl)

Out Of Stock, Expected: Jun, 2022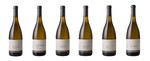 Burgundy, France, 750mL, 6 bottles per case
Each case contains the following wines: 1 x Bourgogne Chardonnay 2020. From Savigny-les-Beaune, Chorey-les-Beaune, and Puligny, this was native ferment...


Mendoza, Argentina, 750mL, 12 bottles per case
A fresh style of Sauvignon Blanc that is dry, medium-bodied, with lively acidity. The fruit shows tart and ripe grapefruit with lemon zest, cape gooseberry a...