Shop For Wine
Buy wine online! select from hundreds of wines you can only find in restaurants. Whether you are searching for a full bodied cabernet sauvignon or a fresh and fun prosecco, WineWire has the wine for you.






Discover our BEST Values (Mixed Case)

Wine Type:
Style of Wine:
Fruity & Smooth
Country of Origin:
Various
Grape Varietal:
Cabernet Sauvignon, Pinot Grigio, Tempranillo, Chardonnay, and Sangiovese
Bottle Format:
750mL
Case Size:
12 bottles

$257.40 Per Case ($21.45/btl)



Add to Cart


Tasting Notes

DISCOVER some of our best value wines in this Mixed case all well-rated by top wine critics.

2 bottles of each wine below, 4 Whites, 8 Reds

Terra Alta Pinot Grigio, Veneto, Italy, 2019
A clean flavourful pinot grigio from the Northern reaches of Italy, waxy and honeyed, medium bodied with concentration and depth above the mean. Ripe Citrus and orchard fruit mingle with floral tones in a complex expression. Good length too. Fine Value- 90 Points John Szabo-

Finca Martha Chardonnay,2020 Mendoza, Argentina
Subtle delicate pale green color with yellow tones. Aromas of white peaches, white flowers, and green apple. It enters soft and fresh in the mouth, with intense flavor. It has a pleasant lingering finish.

Korta K-42 Cabernet Sauvignon (Korta For Two) 2019
Really good value in this Chilean Cabernet. Chile is one of the largerst producers of Cabernet Sauvignon in the world. Ruby Red Hues. Fruity varietal mixed with fresh herbs and light vanilla notes. Medium bodied tannins balanced with good finish

Terre del Bruno Chianti 2019 DOCG
A blend of 85% Sangivese, 10 % Canaiolo and 5% Colarino from Pogni Vineyard. Cherry and violet aromas with juicy intensity, accompanied by some creamy notes with slightly taninc flavours . Wimple and yet sweetly complex,well balanced and structured Chianti. Drink 2021-2024 89 points

Pure EST Tempranillo- Organic 2020
Tempranillo, the 'rock' n' roll' star grape in Spain. Farmed on organic vineyards, intervening as little as possible in all the production process, looking for the maximum notes of fruit and richnesss. Elegant and balanced aromas dance along the mouth exhibiting notes of plum and strawberries. Super value here! 90 points

FINCA MARTHA MALBEC,2019 MENDOZA, ARGENTINA
This shows generous, typical Malbec mulberry fruit inset with a touch of meatiness, pepper and herbs. It is quite full-bodied, dense, smooth, and sweet-edged mid-palate with fine tannin and a slightly sour-edged finish. Lots of dusty Mendoza sage. Very good length. Well balanced.




Critical Praise

Pure Est Tempranillo, Organic-90 Points Great Value, Wine Align

Terre del Bruno Chianti DOCG 2019 -89 Points By Wine Align

Roeno Terra Alta Pinot Grigio 90 Points, John Szabo, WA

Finca Martha Chardonnay 89 points James Suckling

Finca Martha Malbec -91 points T. Atkin



Comments
You may also like...

Napa Valley, California, USA, 750mL, 6 bottles per case
This classic mix case 3.0 contains 2 bottles of each 2017 J. McClelland Cellars Napa Cabernet Sauvignon, 2017 J. McClelland Cellars Napa Valley Chardonnay, a...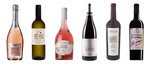 Various, 750mL, 12 bottles per case
Each case contains two bottles of the following wines: Sparkling: Perlage Afra Rosé Prosecco Extra Dry 2020, Veneto, Italy. $19.95 Perlage is one o...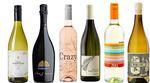 Various, 750mL, 12 bottles per case
There's a range of wine styles in each case. Of course, you can tick off the classics: Provence rosé, Prosecco & Pinot Grigio. But there's also some nice ...