Shop For Wine
Buy wine online! select from hundreds of wines you can only find in restaurants. Whether you are searching for a full bodied cabernet sauvignon or a fresh and fun prosecco, WineWire has the wine for you.
Subscribe to our free newsletter for the inside scoop on great wines & upcoming wine events
Subscribe
Can't find the wine you love?
We can find it for you!"
Find My Wine
Featured Products
New @ Winewire
Trending Wine






Abadia Acon El Rey Mix Case

Wine Type:
Style of Wine:
Various
Country of Origin:
Spain
Wine Region:
Castile and León
Appellation:
Ribera del Duero
Grape Varietal:
Tempranillo
Bottle Format:
750mL
Case Size:
6 bottles

$261.00 Per Case ($43.50/btl)



Add to Cart


Tasting Notes

Abadía de Acón is located in the heart of the DO Ribera del Duero, in the Burgos town of Castrillo de la Vega. The primitive winery, excavated in rocky clay, is one of the deepest and widest in Castrillo de la Vega. Here, for centuries, our ancestors have made their wines by hand. Today it is Jose Antonio Carrasco who has inherited from his grandfather the wisdom necessary to create a great wine, passing it on to his children and grandchildren so that his company lasts. Tempranillo is King here and if you are a fan of Big Bold reds than you have found your new home.

Acon Roble'18 (2 Btl)
100% Tempranillo. Intense and very well-balanced. Elegant. Attractive notes of ripe red and black berries. Appealing notes of concentrated ripe fruit, accompanied by chocolate, licorice and cocoa. Spicy, toasty background with hints of toffee and coffee. Long dry finish

Acon Crianza'15 (2 Btl)
100% Tempranillo. Aromas of tree bark, cherry and cassis are rooty. This feels ripe, dense and generally well balanced. Rich flavors of coffee, dark chocolate, blackberry and black tea finish with creamy oak notes, herbal overtones and tobacco flavors. Generous on the palate with a long dry finish

Acon Reserva'11 (1 Btl)
85 % Tempranillo - 15 % Cabernet Sauvignon.
Very intense, sweet, ripe, it reminds strawberry jam, black fruits in season, Indian ink and liquorice. Toasted and smoked notes. Sweet background of vanilla. Powerful, with a fruit-bearing expression, turns out to be fresh but with character. Sweet tannins and meaty. Grab those steaks and fire up the barbecue RP 91

Acon Targum'10 (1 Btl)
Targum is the flagship bottling from the Abadia de Acon family winery. This wine is made from 100% Tempranillo, hand harvested and aged for 18 months in French oak. There were only 6000 bottles made.
Targum is a deep purple color with an expressive perfume of balsamic, spice box, and assorted black fruits. Dense, rich, and concentrated on the palate with lots of power, it requires a minimum of 3-4 years of cellaring. It will offer a drinking window extending from 2014 to 2027." RP 92




Critical Praise



Comments
You may also like...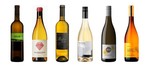 Various, 750mL, 6 bottles per case
Each case contains one bottle of the following wines: Aphros Phaunus Amphora Loureiro 2019, Sub-Região do Lima, Vinho Verde, Portugal. $39.95 Hard to be...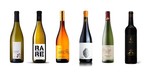 Various, 750mL, 12 bottles per case
Each case contains two bottles of the following wines: Whites: Blanville Vermentino IGP Pays d'Oc 2019, Languedoc, France. Château Haut-Blanville i...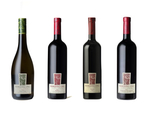 Okanagan Valley, British Columbia, Canada, 750mL, 12 bottles per case
Each Burrowing Owl mixed case contains three bottles of the following wines: White: Pinot Gris 2019, BC VQA Okanagan Valley From Burrowing Owl estat...