Shop For Wine
Buy wine online! select from hundreds of wines you can only find in restaurants. Whether you are searching for a full bodied cabernet sauvignon or a fresh and fun prosecco, WineWire has the wine for you.
Subscribe to our free newsletter for the inside scoop on great wines & upcoming wine events
Subscribe
Can't find the wine you love?
We can find it for you!"
Find My Wine
Featured Products
New @ Winewire
Trending Wine






Le Sommelier presents Ciu Ciu mixed case (Organic & Vegan)

Wine Type:
Style of Wine:
Various
Country of Origin:
Italy
Wine Region:
Marche
Grape Varietal:
Various
Bottle Format:
750mL
Case Size:
12 bottles

$282.24 Per Case ($23.52/btl)



Add to Cart


Tasting Notes

Ciù Ciù was founded in 1970 by Natalino Bartolomei and Anna Maria Iobbi, just a few kilometers from the legendary medieval town of Offida. Today, brothers Massimiliano and Walter Bartolomei continue their father Natalino's fascinating work, instilled with his experience and wisdom.

The estate, which contains 130 hectares of vineyard, is situated in the middle of the production area of Rosso Piceno Superiore. The rolling hills of Offida provide both picturesque vistas and multiple slopes and microclimates. Fresh sea breezes from the east flow through the vineyards, keeping vines clean, and wines fresh. Wines are certified organic & certified vegan.




Critical Praise

Each case contains 4 bottles of each of the following wines:

Whites:
Oris Falerio Marche IGP 2018, $16.95
Oris is a blend of Trebbiano, Pecorino, and Passerina, grown in the towns of Offida and Acquaviva Picena, in Ascoli Piceno province at 300m. This was native fermented in stainless, and left to settle for 4 months. Brilliant, pale yellow with green hues, this wine has an enticing tropical fruit driven nose, with notes of honeysuckle, lychee, peach pit, spearmint, fresh almonds and a touch of white pepper.

Merlettaie Pecorino Offida DOCG 2019, $22.95
'Merlettaie' means lace, and the name of this wine pays homage to the lace workers of Offida who weave the fine threads so precisely and quickly. They are the last witnesses of a precious art of ancient origin, a similarity shared with Pecorino. Confined for decades onto the bare and steep slopes of the Piceno Apennines, Pecorino, known for its austere, structured, powerful form, has recently been rediscovered by a new generation of local wine growers, who are working to restore it to its former heralded glory. Here, its personality and strength are enhanced through production: the decanted must is spontaneous fermented with indigenous yeast in medium toast, 25hL Slavonian oak barrels over a period of 8-10 weeks, then aged for 6 months on its lees in the same barrels. The finished wine is refined for 3 months in bottle prior to release. Vineyards lie in the towns of Offida and Acquaviva Picena, in Ascoli Piceno province at 280m.

Reds:
Bacchus Piceno DOP 2019, $17.95
Equal parts Montepulciano and Sangiovese, grown in mixed clay soils 300m on the Marches hills surrounding the towns of Offida and Acquaviva Picena, in Ascoli Piceno province. This unoaked red is meant to be enjoyed in youth, within 2-3 years of release. With an intense and fruit rich nose, this medium to full bodied red is round and supple, with great purity of fruit. The fresh acidity keeps it light on its feet, and the tannins are ripe and silky.



As featured on WineWire TV
Jun 15, 2020

In this very special episode of WWTV, Adam makes a major announcement on the dawn of mixed cases available for purcha...
Comments
You may also like...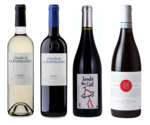 Various, 750mL, 12 bottles per case
2018 Tombe du Ciel, Nicolas Lebrun. Gaillac, France Crushed berries and forest floor fill the glass while juicy fruit and savoury spices snap happily on the...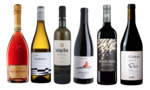 Spain, 750mL, 6 bottles per case
If you can't travel to Spain this summer, we're offering a taste of Spain to you. This mixed case of six wines (one sparkling, two white wines, and three...


Priorat, Catalonia, Spain, 750mL, 6 bottles per case
The Cartoixa de Montsalvat winery is known for high quality, rich, and elegant Priorat wines made from organically-grown, old-vine Garnacha (Grenache) and Ca...