Shop For Wine
Buy wine online! select from hundreds of wines you can only find in restaurants. Whether you are searching for a full bodied cabernet sauvignon or a fresh and fun prosecco, WineWire has the wine for you.
Subscribe to our free newsletter for the inside scoop on great wines & upcoming wine events
Subscribe
Can't find the wine you love?
We can find it for you!"
Find My Wine
Featured Products
New @ Winewire
Trending Wine






Airen Imports Old World vs New World

Wine Type:
Style of Wine:
Light & Fruity
Country of Origin:
Various
Grape Varietal:
Various
Bottle Format:
750mL
Case Size:
12 bottles

$257.40 Per Case ($21.45/btl)



Add to Cart


Tasting Notes

Compare Varietals from both the Old World and New Words. Compare a blend from the Douro in Portugal to Shiraz from Australia or Cabernet Sauvignon from California to Tempranillo from Rioja Spain. Discover the differences and similarities. Enjoy!

2018 Quintela Colheita Tinto, Douro, Portugal
Young and beautiful ruby red color. On the nose there are floral notes and hints of red fruit jams and oak. Full-bodied and complex in the mouth with ripe fruit and soft tannins.

2016 Eridano Crianza, Rioja, Spain
A notable representative of a classic Rioja. On the nose there is a hint of vanilla with presence of American and French oak well combined with nuances of ripe fruit. In the mouth, it is smooth with notes of ripe fruit, a long aftertaste, complex and with an elegant finish.

2015 Omrah Shiraz, Western Australia,
Intense blackcurrant and cranberry fruit aromatics on the nose with anise, black pepper, cocoa. Juicy fresh acidity and gentle tannin profile makes this wine an easy drinking delight.

N/V Brownstone Cabernet Sauvignon, California, USA
Medium body with light but present tannin, baking spices and rich stewed fruit dominate the aromatics, while sweet dark fruit & cinnamon balance out the hot Lodi fruitful finish.




Critical Praise



Comments
You may also like...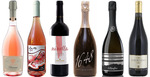 Italy, 750mL, 6 bottles per case
One bottle each of six wines from our "Italian Sweethearts" themed collection. Perfect for celebrating Valentine's Day! PIANDACCOLI "BACIAMI" SPARKLING RO...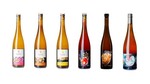 Alsace AOC, Alsace, France, 750mL, 6 bottles per case
Each case contains one bottle of the following wines: La Vigne en Rose 2018. This off-dry blend of Gewürztraminer and Riesling comes from 40 year old vin...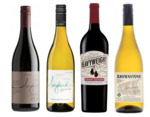 Various, 750mL, 12 bottles per case
A mixed red and white case highlighting the top varietals from both New Zealand and California. Longbend Pinot Noir 2017 (NZ) A lovely vibrant coloured...