Shop For Wine
Buy wine online! select from hundreds of wines you can only find in restaurants. Whether you are searching for a full bodied cabernet sauvignon or a fresh and fun prosecco, WineWire has the wine for you.
Subscribe to our free newsletter for the inside scoop on great wines & upcoming wine events
Subscribe
Can't find the wine you love?
We can find it for you!"
Find My Wine
Featured Products
New @ Winewire
Trending Wine






Le Sommelier Mixed case: Warming whites

Wine Type:
Style of Wine:
Various
Country of Origin:
Various
Grape Varietal:
Various
Bottle Format:
750mL
Case Size:
12 bottles

$351.48 Per Case ($29.29/btl)



Add to Cart


Tasting Notes

Each case contains 2 bottles of the following wines:

Pascal Clément Bourgogne Chardonnay 2018, Bourgogne, France.
From Savigny-les-Beaune, Chorey-les-Beaune, and Puligny, this Chardonnay was native fermented in foudres, where it was held for a year. Pascal, well known for his exceptional white wines, loves using older foudre for his whites, as he feels it brings out the saltiness in the wine. Pascal also never uses bâtonnage on his wines, leaving them on full lees in barrels after pressing. Lemon and orange fill the core, held together with a taut wrap of tension. There's a lick of lemon verbena / lemon balm that brightens the finish. Youthful, but still with great intent, this grows with time in the glass, and overdelivers for Bourgogne.

Niepoort Diálogo Branco 2019, Douro Valley, Portugal.
This youthful white may show a comic on the label, but make no mistake, this is a serious wine, from one of the world's top winemakers, Dirk Niepoort. From schistous, mica-flecked vineyards on the right bank of the Douro, between 550-700m, this blend of indigenous Portuguese white grapes is native fermented in a split between stainless and older French barriques (30 percent), with no MLF, and remains there for eight months. The blend is 20-50 year old Rabigato, Códega do Larinho, Gouveio, Dona Branca, Viosinho, Bical and others. Tight with green apple and green fig, citrus, sour melon, lees, lemon thistle, meadow grass and a wash of fine salts, finishing with a lip-smacking lemony acidity. So smashable, and such a fantastic price.

Ciù Ciù Oris Falerio Marche IGP 2018, Marche, Italy.
Oris is a blend of Trebbiano, Pecorino, and Passerina, grown in the towns of Offida and Acquaviva Picena, in Ascoli Piceno province at 300m. This was native fermented in stainless, and left to settle for 4 months. Brilliant, pale yellow with green hues, this wine has an enticing tropical fruit driven nose, with notes of honeysuckle, lychee, peach pit, spearmint, fresh almonds and a touch of white pepper.

Zárate Albariño Val do Salnés 2019, Rías Baixas, Spain.
Founded in 1707, the family owned Zarate estate is located in Rías Baixas' Val do Salinas subregion. Their sloping, weathered granite vineyards are translated via albariño, a grape intrinsically associated with the estate. Seventh-generation Eulogio Pomares runs this historic bodega today, farming almost fully biodynamically. This is from 30 year old vines, fermented native, and with three months on the lees in stainless. Punchy yellow apple, green apple, pollen, pear, river stones are held with a tight brace of acidity and padded with a layer of lees. Refreshing.

J.M. Sohler Grand Cru Winzenberg Pinot Gris 2018, Alsace, France.
Winzenberg Grand Cru rests between 240-320m, south and south-east facing, on granite soils laced with mica and feldspar. This young pinot gris is off-dry and potent on the medium+, plump palate, one lined with white honey, crystalline lemon peel, pear blossoms, and baked bosc pear. The soils and altitude focus the acidity, perfectly pitched to take on the ripe sweetness of the wine. Echoes of river stones linger on the lengthy finish. A classic.

Blanville Vermentino IGP Pays d'Oc 2019, Languedoc, France.
From the clay-sandy soils of Pézenas, this humble, low-intervention Vermentino (locally known as Rolle) is ripe with the southern France sun, and tight with fermentation and ageing in stainless. Golden apple, light pear, apple blossom is tightened with pear skin and finishes with a pithy tangerine and river stones. Simple and honest, and proper with your equally simple shellfish dishes.




Critical Praise

We've put together this case of 12 fuller, textured whites perfectly suited to the cooler days of fall and winter.

Estimated time of delivery is 3-10 business days.



Comments
You may also like...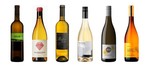 Various, 750mL, 6 bottles per case
Each case contains one bottle of the following wines: Aphros Phaunus Amphora Loureiro 2019, Sub-Região do Lima, Vinho Verde, Portugal. $39.95 Hard to be...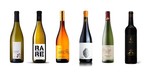 Various, 750mL, 12 bottles per case
Each case contains two bottles of the following wines: Whites: Blanville Vermentino IGP Pays d'Oc 2019, Languedoc, France. Château Haut-Blanville i...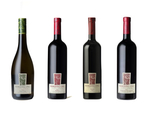 Okanagan Valley, British Columbia, Canada, 750mL, 12 bottles per case
Each Burrowing Owl mixed case contains three bottles of the following wines: White: Pinot Gris 2019, BC VQA Okanagan Valley From Burrowing Owl estat...