Shop For Wine
Buy wine online! select from hundreds of wines you can only find in restaurants. Whether you are searching for a full bodied cabernet sauvignon or a fresh and fun prosecco, WineWire has the wine for you.
Subscribe to our free newsletter for the inside scoop on great wines & upcoming wine events
Subscribe
Can't find the wine you love?
We can find it for you!"
Find My Wine
Featured Products
New @ Winewire
Trending Wine






Le Sommelier Mixed Case: Christopher Sealy Selects

Wine Type:
Style of Wine:
Various
Country of Origin:
Various
Grape Varietal:
Vermentino, Sangiovese, Various, and Pinot Noir
Bottle Format:
750mL
Case Size:
12 bottles

$410.28 Per Case ($34.19/btl)



Add to Cart


Tasting Notes

Each case contains two bottles of the following wines:

Whites:

Blanville Vermentino IGP Pays d'Oc 2019, Languedoc, France.
Château Haut-Blanville is a family-owned Languedoc wine estate that was founded in 1997 by Béatrice & Bernard Nivollet. The Nivollets wanted to create an estate in Languedoc based on the Burgundian wine model developed centuries ago, focussing on the land. From the clay-sandy soils of Pézenas, this humble, low-intervention Vermentino (locally known as Rolle) is ripe with the southern France sun, and tight with fermentation and ageing in stainless. Golden apple, light pear, apple blossom is tightened with pear skin and finishes with a pithy tangerine and river stones. Simple and honest, and proper with your equally simple shellfish dishes

Ciù Ciù Oris Falerio IGP Marche 2018, Marche, Italy.
Ciù Ciù was founded in 1970 by Natalino Bartolomei and Anna Maria Iobbi, just a few kilometers from the legendary medieval town of Offida. Today, brothers Massimiliano and Walter Bartolomei continue their father Natalino's fascinating work, overseeing the 130 hectares of organic vineyards. Oris is a blend of Trebbiano, Pecorino, and Passerina, grown in the towns of Offida and Acquaviva Picena, in Ascoli Piceno province at 300m. This was native fermented in stainless, and left to settle for 4 months. Brilliant, pale yellow with green hues, this wine has an enticing tropical fruit driven nose, with notes of honeysuckle, lychee, peach pit, spearmint, fresh almonds and a touch of white pepper.

Orange:

FitaPreta a Laranja Mecânica 2019, Alentejo, Portugal.
This is a new orange wine release from Antonio Maçanita, his Clockwork Orange. Arinto, Roupeiro, Verdelho, Antão Vaz, Alicante Branco, Trincadeira-das-Pratas, Fernão Pires make up the Alentejo coferment blend, from various vineyards and vines 15-50 years old, on granite soils. After the first whole bunch pressing, 10-15% of the remaining juice macerated on the skins for a week, and then was pressed again and reunited with the whole, where it native fermented. It remained in stainless on lees until it was bottled, unfiltered, the following fall. Pouring a hazy golden hue, this orange wine is teeming with alluring bergamot, quince, and stencilled with finely grippy tannins and that characteristic granitic hum. Fantastic texture, salinity, and moreishness in this medium bodied wine.

Red:

Azores Wine Company Tinto Vulcânico 2018, Azores, Portugal.
Widely regarded as one of the most dynamic young winemakers in Portugal, António Maçanita crafts wines from the Azores archipelago to Alentejo, each one capturing the essence of the regional terroir and traditions. This old vine blend of Aragonês, Agronómica, Castelão, Malvarisco, Merlot, Touriga Naçional, Saborinho, Syrah and others comes from 13 vineyards 5-30+ years old. After whole bunch pressing, this was fermented and aged in stainless. Wild and saline and fresh with red currants, herbal plum, pink peppercorn spice, sapid florals, woven with gentle waves of reduction to a fresh finish. Tannins are soft, and acidity is bright. Serve with a chill.

JM Sohler Pinot Noir Les Terrasses 2017, Alsace, France.
Sourced from a 27-year-old granitic soiled, terraced pinot noir vineyard in Blienschwiller, in the Bas-Rhin, this was fermented and aged in very old (75+ years), very large wood. Concentrated but so elegantly finessed, with beauty haunting cherry and raspberry licked with kirsch and flaked with sea salts. The core of red fruit is housed by spiderweb tannins and lifted with an easy, natural swell of acidity. Nothing is forced with this charming wine; drinking lovely now, but will hold in your cellar short term.

Podere 414 Morellino di Scansano DOCG 2018, Tuscany, Italy.
Owned by Simone Castelli, Podere 414 is a certified organic estate with 13ha of vines, situated in western Tuscany, straddling a river near the town of Scansano. From the region's very stony soils, this Morellino (Sangiovese), is splashed with Colorino, Ciliegiolo, Alicante, and Syrah. Each variety is vinified separately, before the blend goes into two year old barriques for one year, followed by additional bottle age prior to release. Deep, dark, and muscular, with wild cassis, blackberry, black cherry imbued with fragrant Tuscan garrigue and lifted with a pretty violet florality. Tannins are ample and grippy, supporting the wine to a stony finish. Drinking very well now, but will continue to develop for years in your cellar.




Critical Praise

Christopher Sealy is one of Canada's foremost wine authorities. A highly regarded and respected Sommelier and Wine Director based in Toronto, Ontario, Christopher has built his reputation on a continual pursuit of knowledge, driven by an insatiable curiosity about the people and places in the world of wine. This wine storyteller and traveller is ranked as Canada's #1 Sommelier 2019 by Canada's 100 Best Restaurants. He is currently the Wine Director at Alo Restaurant, currently Canada's #1 Restaurant, four years running.

Christopher has 15+ years of experience as a working and travelling Sommelier. He has synthesized his experience and knowledge into a comfortable and relaxed approach to wine, service, and education.

Christopher is also active in championing diversity and mentorship for BIPOC Wine Professionals with his committed partnership with Vinequity.

Christopher created this exclusive Mixed Case by researching and tasting through the Le Sommelier portfolio in winter 2020.

Estimated delivery time is 3-10 business days.



Comments
You may also like...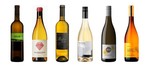 Various, 750mL, 6 bottles per case
Each case contains one bottle of the following wines: Aphros Phaunus Amphora Loureiro 2019, Sub-Região do Lima, Vinho Verde, Portugal. $39.95 Hard to be...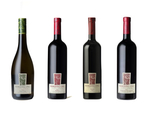 Okanagan Valley, British Columbia, Canada, 750mL, 12 bottles per case
Each Burrowing Owl mixed case contains three bottles of the following wines: White: Pinot Gris 2019, BC VQA Okanagan Valley From Burrowing Owl estat...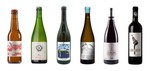 Various, 750mL, 6 bottles per case
Each case contains one bottle of the following wines: Whites: Suertes del Marqués Trenzado DO Valle de la Oratova 2019, Tenerife, Canary Islands, Spa...