Shop For Wine
Buy wine online! select from hundreds of wines you can only find in restaurants. Whether you are searching for a full bodied cabernet sauvignon or a fresh and fun prosecco, WineWire has the wine for you.
Subscribe to our free newsletter for the inside scoop on great wines & upcoming wine events
Subscribe
Can't find the wine you love?
We can find it for you!"
Find My Wine
Featured Products
New @ Winewire
Trending Wine






Keint-He Winery Mixed Case From Nicholas Pearce Wines

Wine Type:
Style of Wine:
Various
Country of Origin:
Canada
Wine Region:
Ontario
Appellation:
Prince Edward County
Grape Varietal:
Chardonnay and Pinot Noir
Bottle Format:
750mL
Case Size:
12 bottles

$407.40 Per Case ($33.95/btl)



Add to Cart


Tasting Notes

This mixed case by Keint-He includes 3 bottles of the following wines:

Keint-He Voyageur Chardonnay, VQA Niagara Peninsula 2016
This classic Niagara Chardonnay has aromas of lime, green apple and blossoms with undertones of fresh baked bread and spice. Citrus is carried through to the palate with the crisp acidity which also lends itself to the metallic and mineral notes. This wine has a very long, creamy finish derived from the yeast contact and frequent bâtonnage.

Keint-He Pinot Noir - Norris Block, VQA Prince Edward County 2017
Single Block, unfined, unfiltered and spontaneously fermented.
Dark plums and cherries on the nose and palate with beautifully textured tannins.
The 'Norris Block' Pinot Noir is aptly named after local vineyard owner, wine enthusiast, funny man, regional celebrity, and all-round nice guy, Trevor Norris. The label may look funny, but this wine is no joke!

Keint-He Portage Chardonnay, VQA Prince Edward County 2016
Citrus fruit forms the core of the 2016 Portage Chardonnay, with well- defined lemon juice and zest notes showing through. Aromas of flint and wet stones add a mineral aspect, and hints of white flowers and baking spices add further complexity. On the palate the same array of flavours are present, as well as hints of white peach and lemon curd. The wine has a steely texture and crisp acidity, and this freshness is well complemented by subtle oak spice and creamy yeast derived flavours.

Keint-He Portage Pinot Noir, VQA Prince Edward County 2017
Strawberry, raspberry and red cherry aromas lead the way on the nose, with hints of sweet spice and tomato leaf in the background. Freshly crushed ripe berries continue on the palate, with dried leaf, minerality and spice in the background. The mouthfeel is agreeably lean and silky smooth, with very fine tannin and great County acidity.




Critical Praise



Comments
You may also like...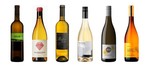 Various, 750mL, 6 bottles per case
Each case contains one bottle of the following wines: Aphros Phaunus Amphora Loureiro 2019, Sub-Região do Lima, Vinho Verde, Portugal. $39.95 Hard to be...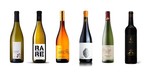 Various, 750mL, 12 bottles per case
Each case contains two bottles of the following wines: Whites: Blanville Vermentino IGP Pays d'Oc 2019, Languedoc, France. Château Haut-Blanville i...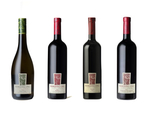 Okanagan Valley, British Columbia, Canada, 750mL, 12 bottles per case
Each Burrowing Owl mixed case contains three bottles of the following wines: White: Pinot Gris 2019, BC VQA Okanagan Valley From Burrowing Owl estat...