Shop For Wine
Buy wine online! select from hundreds of wines you can only find in restaurants. Whether you are searching for a full bodied cabernet sauvignon or a fresh and fun prosecco, WineWire has the wine for you.
Subscribe to our free newsletter for the inside scoop on great wines & upcoming wine events
Subscribe
Can't find the wine you love?
We can find it for you!"
Find My Wine
Featured Products
New @ Winewire
Trending Wine






Punset Mixed Case From Nicholas Pearce Wines

Wine Type:
Style of Wine:
Various
Country of Origin:
Italy
Wine Region:
Piedmont
Appellation:
Langhe
Grape Varietal:
Dolcetto, Barbera, Nebbiolo, Arneis, and Favorita
Bottle Format:
750mL
Case Size:
12 bottles

$371.40 Per Case ($30.95/btl)






Tasting Notes

This Mixed Case includes 6 bottles of Punset Neh! Langhe Rosso 2017 and 6 bottles of Punset Ne? Langhe Bianco 2018.

Punset is an innovator when it comes to organic wine. Inheriting the estate in 1982, Marina Marcarino is a fifth generation winemaker, and she took her estate to the future whilst preserving age-old traditions.

About the Punset Ne? Langhe Bianco 2018...
This white is called 'Ne?' after a popular Piedmontese slang, used to give a positive emphasis to a conversation. It is a blend of Arneis, Favorita and Cortese, local grapes in Piedmont, fermented and aged in concrete vats.
This wine is very floral and fruity: it has tones of banana, pear and apple. On the palate, it has a very pleasant acidity and a honey-ish aftertaste. Marina recommends to enjoy this wine as an aperitif, or with fish and white meat.

About the Punset Neh! Langhe Rosso 2017...
This red is called 'Neh!' and it's a blend of Dolcetto, Barbera and Nebbiolo, the local grapes in Piedmont, fermented and aged in concrete vats. This wine has deep fruity aromas with red summer fruits, such as black cherry, strawberries and raspberries. The colour is dark ruby and the wine shows good structure, acidity and medium body.
Punset Neh! is an everyday wine, perfect with all kinds of food and even by itself. Uncork this bottle at dinner time and enjoy it!




Critical Praise



Comments
You may also like...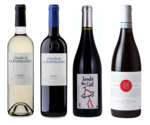 Various, 750mL, 12 bottles per case
2018 Tombe du Ciel, Nicolas Lebrun. Gaillac, France Crushed berries and forest floor fill the glass while juicy fruit and savoury spices snap happily on the...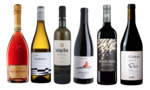 Spain, 750mL, 6 bottles per case
If you can't travel to Spain this summer, we're offering a taste of Spain to you. This mixed case of six wines (one sparkling, two white wines, and three...


Priorat, Catalonia, Spain, 750mL, 6 bottles per case
The Cartoixa de Montsalvat winery is known for high quality, rich, and elegant Priorat wines made from organically-grown, old-vine Garnacha (Grenache) and Ca...