Shop For Wine
Buy wine online! select from hundreds of wines you can only find in restaurants. Whether you are searching for a full bodied cabernet sauvignon or a fresh and fun prosecco, WineWire has the wine for you.
Subscribe to our free newsletter for the inside scoop on great wines & upcoming wine events
Subscribe
Can't find the wine you love?
We can find it for you!"
Find My Wine
Featured Products
New @ Winewire
Trending Wine






Home After the Holidays! Mixed Case

Wine Type:
Style of Wine:
Various
Country of Origin:
Various
Grape Varietal:
Pinot Grigio, Sangiovese, Cabernet Sauvignon, Merlot, and Pinot Noir
Bottle Format:
750mL
Case Size:
12 bottles

$323.40 Per Case ($26.95/btl)






Tasting Notes

Elegant, comforting selections that will bring a standard of excellence with a familiarity of place. Twelve different wines from around the Globe!

Il Concerto Prosecco Brut DOC, 11.5%, Italy
A tasty and versatile Prosecco from the hills of Conegliano and Vittorio Veneto. We produce this DOC Prosecco Brut for more than 25 years. The features are always the same: fresh, fruity and fragrant. Il Concerto draws all its intense and varied flavour, with hints of sour apple and white peach, followed by a slight bitter tinge. A careful and rigorous vinification, and an essential sparkling process that passes through the refermentation of the base wine gives this exquisite nectar a very complex fragrance, ranging from fresh citrus to golden apple, up to wildflower honey

Rondover Pinot Grigio, 12.5 % , Fruili Grave, Italy, DOC 2019
Freshness and aroma is the driving force of this Pinot Grigio. It denotes a sleeker dry style, fresh elegant with good acidity. The cooler climate of Friuli-Venezia Giulia makds for a minerally, lean, dry Pinot Grigio.

Xenys Blanco-2020 13.5% 100% Organic
100% Organic Chardonnay Blend. A wine with great freshness and aromatic intensity. A delicious exuberant wine. The smell of tropical fruits such as pineapple and mango pop out of the glass. Fine fresh citrus notes. Delicious with: Grilled fish dishes, calamari, chicken, pork, but also lightly seasoned (oriental) dishes.

Xenia Premium Rose -2020 Jumilla Spain
100% organic Monastrell from the Jumilla region in Spain is well known for producing outstanding value wines. On fresh limestone soils at 850 meters these Monastrell vineyards grow. Monastrell grape variety gives this wine excellent colour and aromas. Delicate pale pink, raspberry, strawberry. Luxurious & silky with an elegant finish.

Rotation Cabernet, California 2019
Lively and bold Cabernet Sauvignon is lifted by ripe fruit and silky tannins of 15% Petite Sirah. Wine is aged for 6 months in a mix of French Oak and Stainless steel. Result is a lush wine opulent fruit and spicy, herbal notes. A beautiful example that punches well above its weight!

Terre del Bruno Chianti, Tuscany, Italy, 2020 DOCG
A blend of 85% Sangivese, 10 % Canaiolo and 5% Colarino from Pogni Vineyard. Cherry and violet aromas with juicy intensity, accompanied by some creamy notes with slightly tannic flavours. Sweetly complex, well-balanced and structured Chianti. Drink 2021-2024

Collier Creek Pinot Noir- California 2018
An aroma like toasted almonds and wood smoke meets spiced plum and red-cherry flavours in this medium-bodied wine. It's an oaky version that maintains good balance.

Tievoli Cabernet 2019 (Tievoli is "I Love it" spelled backward)- Cool eh?
This Cabernet Sauvignon is deep garnet in color and composed of complex aromas of black currant, cedar, and vanilla. The wine is full-bodied with echoing aromas on the palate, and the finish is abundant in textured tannins, yet smooth and velvety-92 points

Chateau Cafol, Castillon Cotes de Bordeaux-2018 France
Clean and ripe, also fresh and lively, this is well-balanced, a textbook red wine from the right bank of Bordeaux, featuring both red and black fruit, fresh herbs and fennel-spice, and well-integrated, very subtle wood influence. It's quite generously proportioned, and tannins are ample but velvety, while the length is good to very good. Solid value to be sure.

Villa Reguela DOC - Douro 2017 Portugal
This is a very bright, juicy, and fresh Douro red with lifted and complex aromas of currants, pomegranate, fresh greens (mint, rosemary), and wood spice. It is open-knit, spicy, and delicious with fine tannin and excellent length. Good value.

Korta K- 42 Merlot-2019 Chile
Enticing notes of plums, fresh herbs with a slightly toasted note from it's oak aging. Really lovely, well balanced with a lingering finish. A perfect everyday wine!

AMNESTY Red 2017, Cape Town, South Africa
This wine aims to explore our idea of what red winemaking was and what it should be today to reflect the terroir of the Olifants River region in a fruity, dry, naturally made red wine. A blend of Syrah, Mourvèdre, Grenache, Carignan and Viognier. No yeasts, acid or enzymes were added. The wine was matured in very old French oak barrels for 14 months. Unfiltered, unfined, and not cold stabilized. Drink 2021-2026




Critical Praise

Tievoli Cabernet-92 points International Wine Challenge

Collier Creek Pinot Noir -91 points San Francisco Wine Competition

Il Concerto Prosecco- 91 points by Wine Align

Terre del Bruno Chianti, DOCG- 89 Wine Align

Ch. Cafol, Bordeaux-90 pts by Wine Align

Amnesty Red-91 Wine Align

ROTATION Cabernet 2019- Best Value by Wine Enthusiast

Villa Reguela-91 points by Wine Align



Comments
You may also like...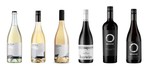 Okanagan Valley, British Columbia, Canada, 750mL, 6 bottles per case
This mixed case contains one bottle of each wine: Free Form Blanc de Noir 2017. This new traditional method fizz comes from their pioneering Garnet Val...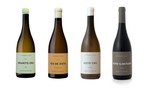 Portugal, 750mL, 6 bottles per case
This mixed case contains the following wines: 1x Granito Cru Branco 2018, Dão. This is the first vintage of Granito Cru from Dão, and the 35+ year old ...


Veneto, Italy, 750mL, 12 bottles per case
This mix case contains 6 bottles of Vigna Lisa 2020 Veneto IGT Pinot Grigio and 6 bottles of 2020 Vigna Lisa Veneto IGT Cabernet Sauvignon. The Pinot Grigio ...