Shop For Wine
Buy wine online! select from hundreds of wines you can only find in restaurants. Whether you are searching for a full bodied cabernet sauvignon or a fresh and fun prosecco, WineWire has the wine for you.






Conceito Essential Mixed Case

Wine Type:
Style of Wine:
Various
Country of Origin:
Portugal
Wine Region:
Douro
Grape Varietal:
Various
Bottle Format:
750mL
Case Size:
6 bottles

$210.00 Per Case ($35.00/btl)



Add to Cart


Tasting Notes

Conceito's Essential Mixed case is the perfect opportunity to get introduced to the "New Douro"
The talented young winemaker Rita Marques has been producing some stellar wines with minimal intervention respecting the natural organic vineyards.

Conceito Contraste'17 (red) 2 btls
a field blend mostly (80%) from 40-year-old vines with Touriga Franca, Touriga Nacional and Tinta Roriz comprising the last 20% combined (from 60-year-old vines). It was aged for 16 months in used French oak and comes in at 13.5% alcohol. Full bodied with good fruit yet fresh and extremely balanced

Conceito Contraste'18 (white) 2 btls
The wine has a fresh and friendly feel. With slight tropical nuances around the edges and a touch herbaceous in its youth. It has a fruity and lively feel that makes it delicious and zesty followed by some nice acidity and a solid grip on the finish.

The Forgotten:
Conceito Bastardo'19 (red) 2 btl
Old vine field blend from the Douro Valley. The famous 100% Bastardo coming from a largely abandoned but historically significant varietal. Made from a single plot of old vines, hand picked and foot trodden in granite lagares. No destemming, no added yeast. Aged 10 months in stainless steel tanks. Pale ruby red color, pomegranate and rose petals on the nose. Surprisingly crisp, earthy hints of clove, cranberry and tart cherry followed by unexpected tannin. Raw, Natural & Delicious




Critical Praise



Comments
You may also like...

Napa Valley, California, USA, 750mL, 6 bottles per case
This classic mix case 3.0 contains 2 bottles of each 2017 J. McClelland Cellars Napa Cabernet Sauvignon, 2017 J. McClelland Cellars Napa Valley Chardonnay, a...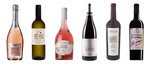 Various, 750mL, 12 bottles per case
Each case contains two bottles of the following wines: Sparkling: Perlage Afra Rosé Prosecco Extra Dry 2020, Veneto, Italy. $19.95 Perlage is one o...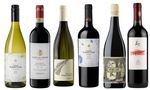 Various, 750mL, 12 bottles per case
DISCOVER some of our best value wines in this Mixed case all well-rated by top wine critics. 2 bottles of each wine below, 4 Whites, 8 Reds Terra Alta ...