Shop For Wine
Buy wine online! select from hundreds of wines you can only find in restaurants. Whether you are searching for a full bodied cabernet sauvignon or a fresh and fun prosecco, WineWire has the wine for you.
Subscribe to our free newsletter for the inside scoop on great wines & upcoming wine events
Subscribe
Can't find the wine you love?
We can find it for you!"
Find My Wine
Featured Products
New @ Winewire
Trending Wine






Quinta Dos Roques Dao Essential Mixed Case

Wine Type:
Style of Wine:
Various
Country of Origin:
Portugal
Wine Region:
Dão
Grape Varietal:
Various
Bottle Format:
750mL
Case Size:
6 bottles

$195.60 Per Case ($32.60/btl)



Add to Cart


Tasting Notes

Quinta dos Roques is a 3rd generation small family owned winery. Only working with their own traditional grape varieties to make traditional Portuguese blends. Quinta dos Roques were also the pioneers in making varietal wines in the Dão Region during the 90s.

Quinta Dos Roques Encruzado 2015 (2 Btl)
One might say the Original Encruzado. The Encruzado grape is native to the Dao region and is highly regarded as one of Portugal's hidden treasures especially if you like ripe white Burgundy. 50% of the Encruzado is barrel fermented in used French oak with battonage for 7 months the other 50% is done in stainless steel. Complex rich and textured. Tropical fruits on the nose with a mineral undertone. As the wine opens up expect a floral herbaceous characteristic with honeysuckle melon notes and a slight nutty finish. Drink now or hold (Wine Lovers Wine) - 90 Points Robert Parker

Quinta do Correio 2017 (1 Btl)
The perfect introduction to the Dao. A blend of
Jaen (40%), Touriga Nacional (25%), Alfrocheiro (20%), Tinta Roriz (15%). Grapes were totaly destemmed, followed by fermentation in stainless steel vats with selected yeasts. Ageing: in stainless steel vats with only 10% of oak barrel aged wine added to the final blend to imprint a little bit more structure. a perfectly clear dark rubi colour, brilliant, with an intense fruity bouquet, with wild berries and pine needle notes. On the palate it is very supple with soft tannins and a nice finish.

Quinta Dos Roques Colheita 2016 (2 Btl)
A field blend of Touriga Nacional (45%), Jaen (20%), Alfrocheiro (20%), Tinta Roriz (10%) and Tinto Cão (5%). Total destemming of the grapes , followed by fermentation in stainless steel vats with selected yeasts. Aged in French oak barrels of 225 L for 8 months aged a further year in bottle. brilliant, with an intense fruity floral bouquet reminding wild blackcurrants, pine leaves and spice, with vanilla notes given by the oak. On the palate it is very generous, good structure with a fresh mid palate and a long dry finish. Wonderful ageing potential..

Quinta Dos Roques Touriga Nacional 2015 (1 Btl)
100% Touriga Nacional aged in 225L French oak barrels for 14 months followed by a minimum of 1 year in bottle. Dark rich colour, brilliant bouquet, with hints of violets, pine needles and red fruits. chocolate notes given by the oak are present and well balanced with the fruit. On the palate it is very generous and concentrated with firm tannins, yet it is remarkably elegant. In 10 years it will certainly be more complex and enjoyable for people who prefer older wines, in 20 years it should be even better If you can wait that long.




Critical Praise



Comments
You may also like...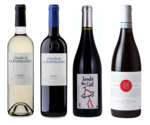 Various, 750mL, 12 bottles per case
2018 Tombe du Ciel, Nicolas Lebrun. Gaillac, France Crushed berries and forest floor fill the glass while juicy fruit and savoury spices snap happily on the...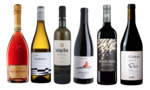 Spain, 750mL, 6 bottles per case
If you can't travel to Spain this summer, we're offering a taste of Spain to you. This mixed case of six wines (one sparkling, two white wines, and three...


Priorat, Catalonia, Spain, 750mL, 6 bottles per case
The Cartoixa de Montsalvat winery is known for high quality, rich, and elegant Priorat wines made from organically-grown, old-vine Garnacha (Grenache) and Ca...