Shop For Wine
Buy wine online! select from hundreds of wines you can only find in restaurants. Whether you are searching for a full bodied cabernet sauvignon or a fresh and fun prosecco, WineWire has the wine for you.
Subscribe to our free newsletter for the inside scoop on great wines & upcoming wine events
Subscribe
Can't find the wine you love?
We can find it for you!"
Find My Wine
Featured Products
New @ Winewire
Trending Wine






Nebbiolo Nirvana Curated Pack from Artisanal Wine Imports

Wine Type:
Style of Wine:
Big & Bold
Country of Origin:
Italy
Wine Region:
Piedmont
Grape Varietal:
Nebbiolo
Bottle Format:
750mL
Case Size:
6 bottles

$396.36 Per Case ($66.06/btl)



Add to Cart


Tasting Notes

Nestled in the heart of Piedmont, Massimo Rivetti has been established in the region since 1947. Specializing in Nebbiolo, this well-respected winemaker has been garnering industry recognition and a steady stream of fans since its inception.

The age of the vineyards ranges from 35 to 75 years old with limited yield per hectare to maximize the grape quality, the terroir and production area. Organically grown, the vineyards are maintained with utmost care, and zero use of chemical herbicides or pesticides.

Massimo Rivetti is new to Artisanal Wine Imports and we believe that we found a hidden gem. To encourage as many people as possible to try the wines and have the opportunity to experience "Nebbiolo Nirvana", we have decided to put together a mixed pack of 3 of their high scoring wines.

If you're a fan of Nebbiolo, then I would encourage you to take this opportunity to try this curated case as I'm sure that you'll be as enamoured with their wines as we are.

We have selected three Piedmontese gems to introduce you to the genius that is Massimo Rivetti. The 6-pack contains 2 bottles of each of the following:

2018 Massimo Rivetti, Langhe Nebbiolo DOC Avene

Made with 100% Nebbiolo grapes from one of the highest fields in the area at more than 500 meters above sea level. A Heroic vineyard such as this one with a slope over 30% requires a greater degree of hand labour, since the use of machinery is not always possible. Aged for one year in Slavonian oak (2500-litre casks). Elegant Nebbiolo with non-complex tannins and good minerality.
Parker 90
Suckling 90

2016 Massimo Rivetti, Barbaresco DOCG Froi

It takes the name of the farmhouse, being that it is a selection of grapes taken from the vineyards around the property. All the beauty and strength of the Piedmontese philosophy shows in this traditional wine. It is aged in large barrels of Slavonian oak (2500-litre casks) where it rests for two years. Elegant and fruity wine.
Parker 93
Suckling 92

2016 Massimo Rivetti Barolo DOCG

All the beauty and strength of the Piedmontese philosophy shows in this traditional wine. It is aged in large barrels of Slavonian oak where it rests for twenty-four months, developing significant tannins and a full body.
Parker 94
Suckling 94




Critical Praise



Comments
You may also like...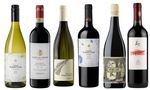 Various, 750mL, 12 bottles per case
DISCOVER some of our best value wines in this Mixed case all well-rated by top wine critics. 2 bottles of each wine below, 4 Whites, 8 Reds Terra Alta ...


Italy, 750mL, 12 bottles per case
This mix case 'From the Heart of Italy' consists of 4 wines from 2 special wineries in Umbria, Cantine Briziarelli and Castello Monte Vibiano. You get 3 bo...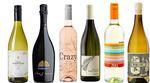 Various, 750mL, 12 bottles per case
There's a range of wine styles in each case. Of course, you can tick off the classics: Provence rosé, Prosecco & Pinot Grigio. But there's also some nice ...